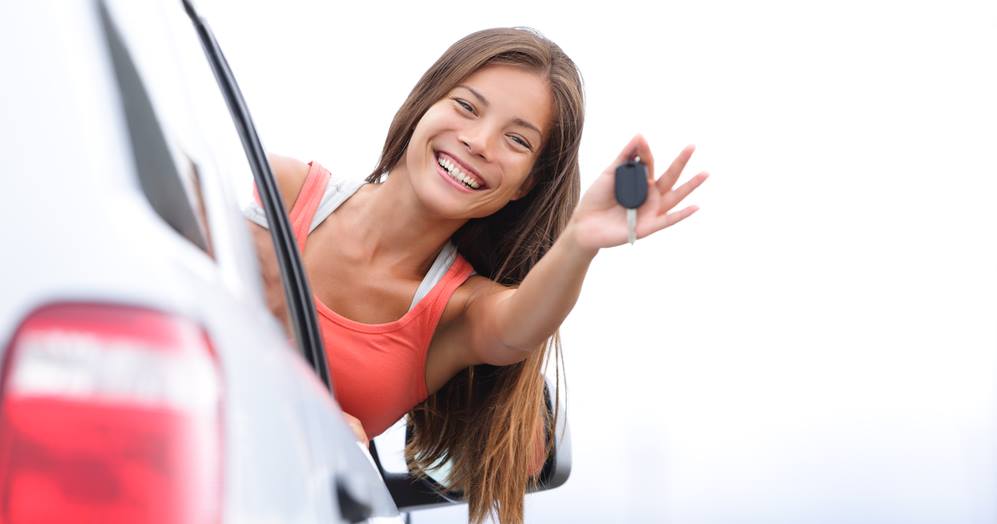 If you are learning to drive a car or heavy vehicle or learning to ride a motorbike, this page has links to helpful guides that will show you how to improve your driving quickly. If you are visiting Australia as a tourist or student and want to drive, check out the tourist quiz.
Getting your licence
The real cost of getting a car licence
The real cost of getting a motorbike licence
Choosing a vehicle
Manual vs automatic gearboxes. Which one should you choose?
Petrol vs. diesel. Which one should you choose?
Choosing a driving instructor
How to choose a driving instructor. A guide to making sure you are asking the right questions before you hire an instructor
Guidelines and techniques for passing the theory and practical test
How much practise should you do before taking your driving test?  The theory and practical tests require different skills. Here's how to recognise when you are ready to take them
11 mistakes that will cause you to fail your car driving test. Driving instructors share their knowledge
Common mistakes that cause you to fail your motorbike test.
How does food and drink affect your performance in your driving test? What you eat can affect your performance in your test, so check out these simple tips for avoiding foods that reduce your abilities
Memory tricks for the driver and rider knowledge tests. Easy-to-implement techniques to help you remember the road rules for the theory test.
Techniques for boosting confidence:
Road rules guidelines
These articles expand on information in the Road Rules handbook
Intersections, roundabouts, lanes and traffic lights
Safety and alertness when driving
Safety advice (all vehicles)
Safe driving tips for new drivers. Tips and techniques to avoid distractions and mechanical problems.
Driving safely in rough conditions. Deep water, stock grids, long descents, mud, gravel, salt, sand, road works and animals.
Driving with limited visibility. Torrential rain, high beam headlights, reflections, fogged windows, fog, sun dazzle, smoke, bonnet failure, sneezing, spray, tunnels and eye injuries.
Driving in hot weather. It's more than just dehydration that are the dangers
Dangers of driving on outback and rural roads. Agricultural machinery, stock trucks, road trains, uncontrolled railway crossings, narrow roads, mud, lack of street lights, washouts, ruts, wildlife, fuel, temperature, and more.
Driving safely on motorways. Speed, merging, changing lanes, braking and emergencies.
The biggest distractions when driving.
Braking and stopping distances.
Pedestrian crossings and refuges.
Can you drive with a medical condition?
What should you do if you've had an accident?
Driving under the influence of drugs
Car-specific advice
Basic maintenance for your first car. If you've just bought your first car, here's what you'll need to do to it to keep it running.
The definitive guide to towing trailers. If you want to tow a caravan, jet ski or other type of trailer, this guide explains the techniques for driving safely and avoiding danger.
Motorbike-specific advice
Rules and guidelines for riding. General rules for safely riding your motorbike on the road.
Choosing the right motorbike helmet for you. Your helmet is the single most important piece of protective clothing.
Essential protective clothing for your motorbike. In an accident, the right protective clothing could be the difference between life and death, or walking away unscatched vs needing reconstructive surgery.
Complete guide to carrying pillion passengers. If you want to carry someone else on your bike, this guide explains everything you need to know.
Braking technique on your motorbike. Understanding how to brake effectively to reduce your risk of a crash, including highside and lowside accidents.
Lane position when riding a motorbike. Riding for maximum visibility and safety.
Heavy vehicle specific advice
Loading and driving heavy vehicles
Driving guides
Career opportunities in driving. Occupations and career paths where driving is a major component of the job
Further reading
There are many more articles about driving on this website. Try searching using the search box on the right, or click Advice in the menu.