When you are learning to drive, if you learn in a car with an automatic gearbox you won't be allowed to drive a manual car. If you learn with a manual gearbox, you'll be able to drive both an automatic and manual car. The majority of cars in Australia are sold with automatic gearboxes (as opposed to less than 50% in Europe), so learning only in an automatic is unlikely to affect your options too much. Automatic gearboxes are now every bit as good as manual gearboxes, especially when they are the dual-clutch variety offered by the likes of Volkswagen and Audi.
The history of gearboxes
Gearboxes have changed immensely since the first cars. We actually have a large number of variables in our current gearboxes – manual, automatic, CVT and sequential. We have a number of ways of changing gears, too – floor-mounted gearstick, column-mounted gearstick, paddles, button shifters and so on. However, all our modern ways of changing gears are infinitely easier and more reliable than cars in the early 1900s.
Some cars, such as the Delage, Delahaye and Voisin models introduced after 1935 came with two gear levers. They used a Cotal electrically selected gearbox. A fingertip column selector was used in conjunction with a floor-mounted forward/reverse level. This actually gave four speeds forward and four speeds in reverse! Current cars only have one speed in reverse and up to nine speeds forward (as found on the Range Rover Evoque).
Steering column-mounted gear levers were first introduced in America in 1938 with Cadillac standardising the layout throughout its range. It was another 8 years until it was adopted in the UK with the Triumph 1800 (a right-hand drive car with the gear lever on the right, too).
Our automatic gearshift is laid out P (park) R (reverse) N (neutral), then D (drive; or multiple forward gears). Originally, though, the order was P N D L (low) R. This meant that R was next to low and drivers could accidentally shift into reverse while travelling forward, which wasn't good for the gearbox.
Modern gearboxes
CVT gearboxes
Centrally mounted gearsticks are now by far the most popular, although Toyota's Prius and Lexus' CT200h are mounting the gearshifter on the dashboard, and the gear lever has an unconventional layout with just R, N and D, with B off to the left (braking – it gives more engine braking to reduce wear on the brakes). The gearbox is a CVT unit. P (park) is moved to a button rather than part of the gearbox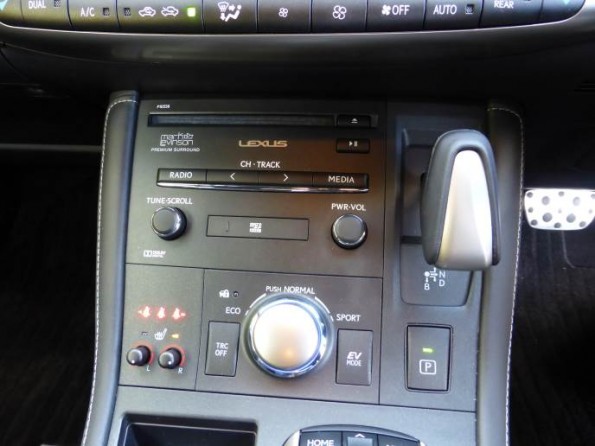 CVT gearboxes are now common because they give superior fuel economy in the city. This video shows how a CVT gearbox works.
Automatic gearboxes
Automatic gearboxes simply make a gear selection for you. There are several varieties including what is essentially a manual gearbox with electronic actuators (as found in some Alfa Romeo and Skoda models), and also a dual clutch gearbox as explained in this video.
Column mounted gearshifters aren't available on many European cars, but this one is from a Mercedes-Benz ML320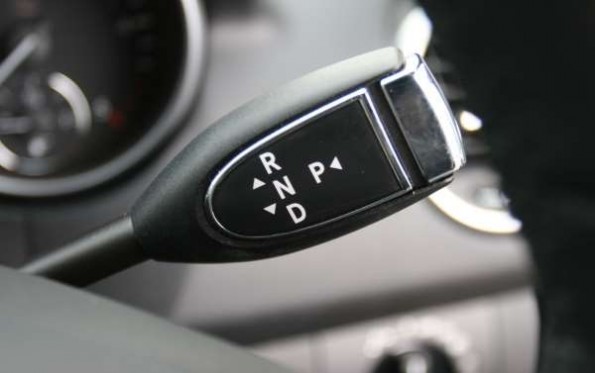 Range Rover and Jaguar have a dial which emerges from the central dashboard which drivers rotate to select gears. The S is for sport mode which changes down earlier and changes up later.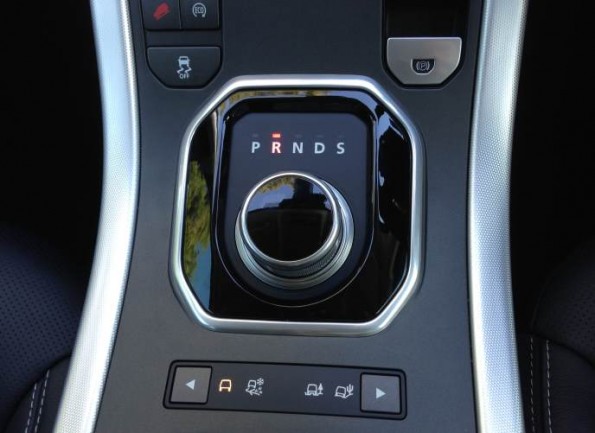 Manual gearboxes
The 2014 Mini has a design flaw that means its armrest gets in the way of the driver's elbow when changing gear (manual version).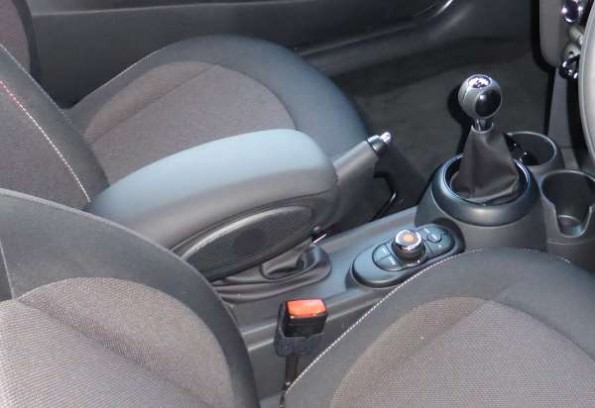 While the Mini's reverse gear is over on the left next to 1, the Ford Focus XR5 has reverse next to 6.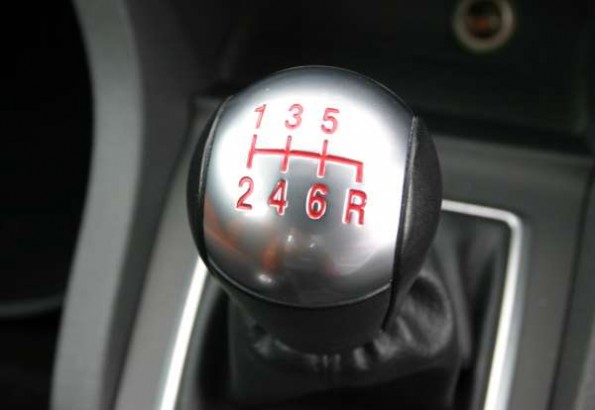 Future development of gearboxes
Formula 1 has been responsible for a lot of the improvement in gearbox speed. Modern automatic gearboxes can now change in under 200ms (0.2s) which is much faster than is possible in a manual car, even by an experienced driver.  It started with the 1997 Ferrari F355 which took Ferrari's Formula 1 technology and applied it to a road car in a sequential automatic gearbox.
While automatic gearboxes will predominate, manual gearboxes have their place: they are cheaper to build and maintain. Therefore where price is a factor, for example in the base model of a range, a manual option is likely to be offered. It will also remain for off-road applications where the gear selection is very important, and for vehicles that tow or carry heavy loads such as industrial and commercial vehicles because automatic gearboxes are not as robust or strong.
Advanced drivers are not fans of automatic gearboxes, though, because they are tuned for optimal fuel economy and not optimal control. The gearbox will always be in as high a gear as possible to reduce fuel consumption; when you need power you have to push your foot to the floor to activate the kickdown feature, then the gearbox has to respond, and by that time it could be half a second, which might be the difference between accelerating out of danger and not having enough power.
Ultimately it is your choice whether you choose to learn to drive in an automatic or manual vehicle.