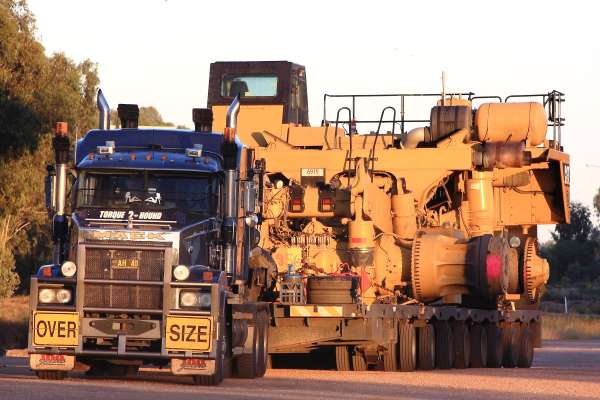 Careers in driving can take you all over the country and enable you to meet people or, if you are the solitary type, can give you plenty of alone time. Any type of driving other than driving farm vehicles on a private farm or racing cars on a track will need you to start with a learner licence, progress through your Ps and onto a full licence – you can practise the theory for your DKT on this website.
Examples of jobs that require a lot of driving
Car
Transport: courier, film runner
Personal driving: taxi driver, limousine driver, chauffeur
Education: driving instructor
Trades and occupations: road inspector, sales rep, farm worker, mobile services (e.g. dog grooming, electrician, swimming pool maintenance, rural vet), stunt driver, motoring journalist, car salesperson
Emergency services: paramedic, fireman, highway patrol officer
A racing driver will involve driving, but doesn't technically require a driver's licence, only a racing licence, because the racing is on closed roads and race tracks.
Motorbike
Transport: Courier
Education: motorbike instructor
Trades and occupations: motorbike sales and servicing, stunt rider, highway patrol officer, tourism operator (e.g. motorbike sidecar rides or motorbike tours), farm hand
Heavy vehicle
Transport: truck driver (includes small rigid trucks through to road trains), tow truck driver, forklift truck driver
Passengers: bus driver, coach driver
Trades and occupations: warehouse manager, farm worker, driver of construction vehicles, road maintenance and heavy construction vehicles, specialist occupations such as airport tugs, motoring journalist, security vehicle driver
How to get a job in a driving-based occupation
A pre-requisite is the right type of driving licence but for some heavy vehicles employers are willing to train candidates that can provide valuable experience in other areas. It's preferable if your licence is clean, i.e. no drink-driving convictions, no serious speeding convictions, etc, otherwise the company's insurance may not cover you as a driver when driving a company vehicle.
Types of licences
For a full list of different types of vehicles and their requirements for licences, check this list from Roads and Maritime.
Cars
A Class C car licence covers vehicles up to 4.5 tonnes gross vehicle mass (GVM), i.e. the maximum recommended weight a vehicle can be when loaded. This covers you for cars, utes, vans, some smaller trucks, car-based trikes, tractors, some earth-moving equipment such as graders and vehicles that seat up to 12 adults (including the driver).
You can work as a courier without any specific licence requirements other than a valid car licence, but you should check whether your insurance policy covers you for using your car as a work vehicle. There are more opportunities for courier drivers if you have an MR (medium rigid) licence (see below).
If you want to carry passengers then there are additional steps. A taxi driver will need a Taxi licence.
You can become a driving instructor and teach other drivers to drive. You will need to complete a course and apply to Roads and Maritime. Visit the Australian Driver Trainers Association for more information and if you are doing a course make sure it is Roads and Maritime-approved.
If you want to become a highway patrol officer you will be trained in advanced driving at the NSW Police Force Academy in Goulburn, NSW. You will learn the Roadcraft system of car control as developed by police in the UK and taught by the Institute of Advanced Motorists.
Many larger heavy vehicles that are only used on private property, such as heavy dump trucks and farm machinery, can be driven on a car licence if they are not taken on the road.
Motorbikes
You will need a motorbike licence (class R) to ride a motorbike on the road and there are jobs such as urgent couriers which could see you on your bike the majority of the day. Or if you enjoy meeting people there are jobs in tourism leading motorbike excursions, or you can become a motorbike instructor.
There are opportunities in the police and other emergency services for motorbike riders.
It is an advantage in some farm jobs to have a motorbike licence if you will be riding an agricultural motorcycle.
Heavy vehicles
The most visible heavy vehicles on our roads are trucks and buses. Depending on the vehicle you will be driving in your job, you can obtain the licence that you need.
A class LR licence (light rigid) allows you to drive rigid vehicles with two axles up to 8 tonnes, tow a trailer up to 9 tonnes and drive a vehicle (up to 8 tonnes) that carries more than 12 passengers. This covers smaller buses, box vans and light trucks.
A class MR licence (medium rigid) allows you to drive vehicles with two axles that weigh more than 8 tonnes. This includes larger buses and medium-sized trucks. Any trailer must not weigh more than 9 tonnes.
A class HR licence (heavy rigid) allows you to drive vehicles with three or more axles that weigh more than 8 tonnes but, with the exception of bendy buses, aren't articulated. This licence covers the largest rigid trucks and buses.
A class HC licence (heavy combination) allows you to drive articulated vehicles with three or more axles and trailers weighing more than 9 tonnes.
A class MC (multi combination) allows you to drive B-doubles and road trains.
There are additional authorities and qualifications you can obtain. For example you need a passenger driver authority to be a bus driver, and there are training programmes for transporting livestock.
To become a tow truck driver in order to work in vehicle recovery, you must have a tow truck driver licence. If you tow vehicles without a tow truck operator licence the maximum fine is $11,000, 12 months in prison, or both.
Truck drivers can carry all manner of goods and can work short or long distances. At the extreme you could be driving a road train to extremely remote areas where you will need all your personal resources to get through creeks, mud or scorching heat to ensure you make your delivery. These kinds of jobs require excellent mechanical knowledge as well as driving ability. Or you could be a local delivery driver. Drivers can becomes specialists in moving certain types of items like houses or extremely large machinery, or work in mining. If you are interested in driving, knowing about your equipment can give you an advantage in a job, so a qualification in diesel engine repair and maintenance will put you ahead of the pack in a job search.