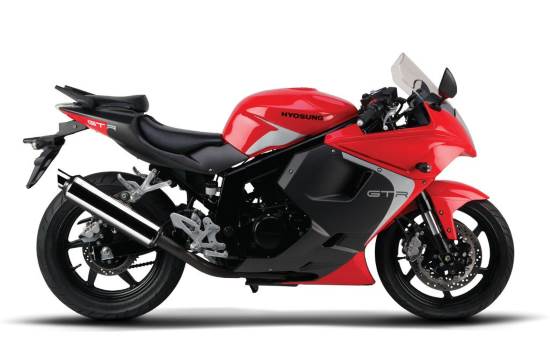 Like with a car licence, a motorbike licence is graduated. This means that as you progress through the licence process you become less restricted in what you can do. But what's the real cost of getting your licence. Let's find out.
A motorbike licence starts with pre-learning training before you can ride on the road. You must be 16 years and 6 months old before you can take the pre-learner course. The course is structured to teach novice riders the basics of bike control and safety, and takes 7 hours split over two consecutive days. The training company/Roads and Maritime will usually provide a motorbike, helmet and gloves for you to use which is less than 260cc and you'll complete the course off-road.
You will have to wear long trousers, a long-sleeved jacket which covers your arms and sturdy boots. You can hire equipment, but if you are serious about riding then you will be buying all the right protective gear because it could save your life.
Pre-learner training: from $86
Book your training at myRTA.
Once you've passed the pre-learning training you'll get a Certificate of Competence that's valid for 3 months, in which time you have to complete a Rider Knowledge Test (RKT) which you can practice on this website by clicking on the motorbike tests at the top of this page, and pass an eyesight test.
Price: $42 per attempt
Riding lessons
While it's not compulsory to take one-on-one riding lessons, it's advised that you do. Lessons can be bought from around $70-100/hr, with motorbike hire (if you need it) another $20-25/hr. Advanced lessons and off-road lessons are also available and can be beneficial to your on-road riding. Expect to pay up to $130/hr, plus bike hire if you need it.
Also recommended are training courses which allow you to improve your skills in a safer environment.
Learner licence
When you pass your RKT you will get your learner licence. It is valid for 12 months and you must hold it for a minimum of 3 months before you take the pre-provisional training. This consists of 6 hours of training plus an on-road ride of an hour (the M.O.S.T – motorcycle operator skills test). You must provide your own motorbike (which must be LAM-approved) and equipment.
Learner licence: $24
Pre-provisional training: $130
M.O.S.T: $52
If you pass then you get a Certificate of Competence which is valid for 3 months. It can be used to get a provisional P1 licence.
Provisional (P1) licence
You must hold a P1 licence for at least 12 months and it is valid for up to 18 months. The minimum age is 17. No additional test is required.
P1 licence fee: $54
Provisional (P2) licence
Your P2 licence is valid for 30 months. You must have it for a minimum of 24 months before you can apply for a full licence, and you must be aged at least 18 years to hold a P2 licence. No additional test is required.
P2 licence fee: $84
Full licence
You must be at least 20 years old to hold a full licence.
Post-licensing training and advanced handling training is highly recommended, but isn't compulsory. You can even do track days and supervised track-based training to improve your skills at speed in a safer environment.
The fees
Compulsory fees
Licences: Learner ($24) + P1 ($54) + P2 ($84) = $152
Training: Pre-learner ($86) + pre-provisional ($130) = $216
Tests: RKT ($42) + M.O.S.T ($52) = $94
Full drivers licence (5 years) = $170
Total: $632
Equipment
A helmet is compulsory. Expect to pay from $500-1200 for a good helmet. Ensure that it has a 5-star SHARP rating by checking it here. Never buy a second-hand helmet.
While it's not a legal requirement to wear any other protective clothing, tarmac will shred your skin like a cheese grater, even in jeans. Protective pants, jacket and boots will be around $1000, although you can spend a lot more.
Optional fees
It is strongly advised that you do additional training courses and engage a qualified riding instructor. Courses start at around $200 for a half-day.
We haven't included the cost of purchasing, insuring, registering, maintaining and running your bike – there are too many variables to give an accurate calculation.