Hydraulic cylinders or rams are used to move heavy parts of a truck, such as the:
Tipper bin
Sidelifter arms
Transporter ramps
Tail lift.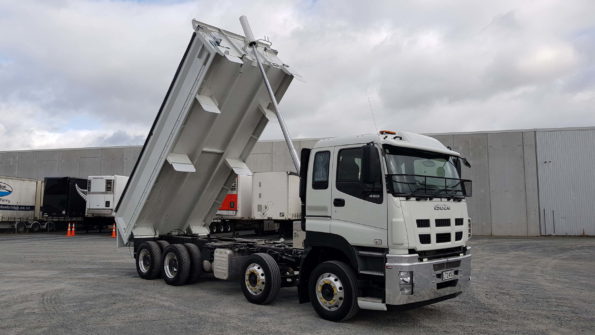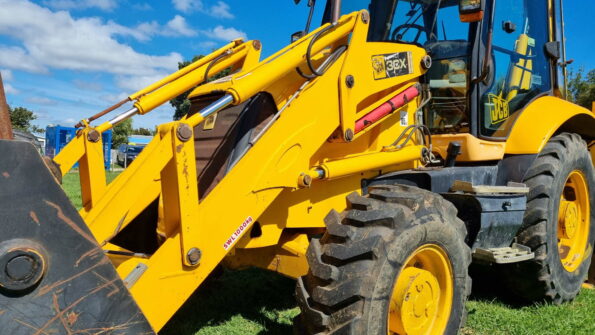 They are also used in earthmoving and civil construction machinery, for example:
Lifting arms or booms on a front-end loader or excavator
Articulated turning mechanism on a front-end loader
Lifting and extending the boom on a telehandler or truck loader crane
Stabilising outriggers on a crane or truck loader crane
Lifting the carriage on a forklift.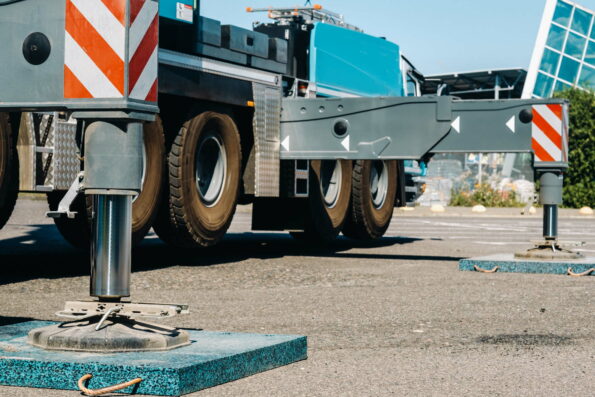 The hydraulics are driven from the power take-off or PTO.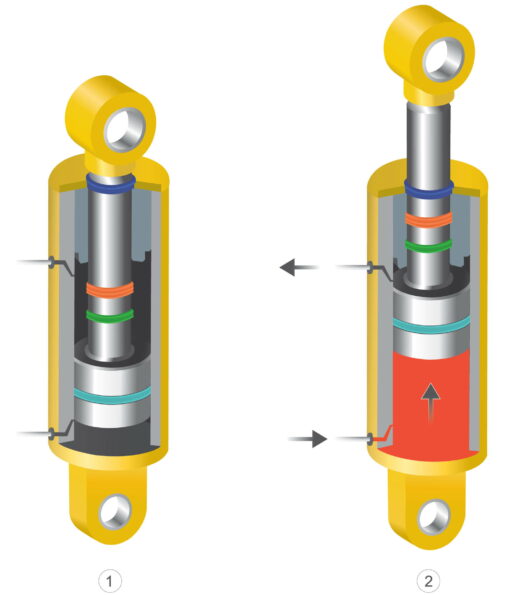 The hydraulic system consists of a fluid reservoir with a pump. The pump pushes fluid (usually oil) into the base of the cylinder (shown in the diagram above as the red area) which extends the ram. The ram can extend by using sliding rings and seals, meaning the cylinder can fill from the bottom. Fluid from the top of the cylinder cycles back to the reservoir. A control valve determines where the fluid flows.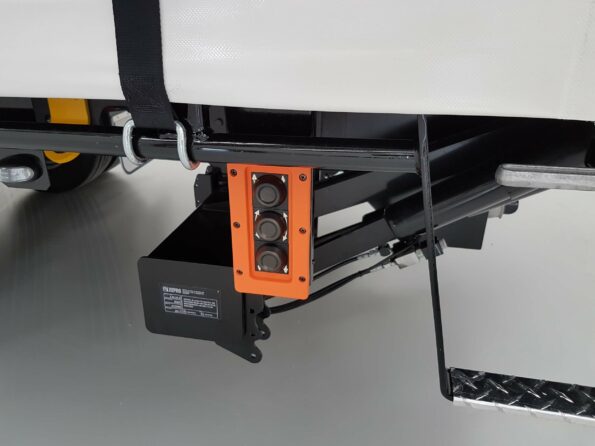 How should you check hydraulic rams in a pre-trip inspection?
Is the cylinder bent?
Does the cylinder have scratches or dents?
Are there any hydraulic fluid leaks from the shaft seals or fittings?
Is the hydraulic fluid low?
If you see any of those, then call your maintenance team to rectify it. When the cylinder is being maintained, it's important to eliminate the risk of the machinery falling on someone or trapping limbs. For example, with a tipper bin, it should be suitably propped.