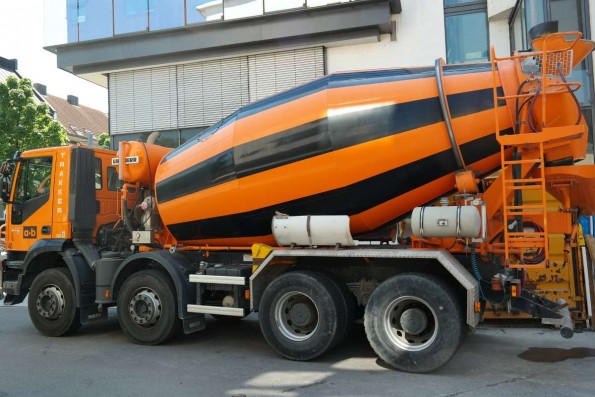 A concrete truck, also called an agitator truck, cement truck or transit mixer, carries ready-mixed concrete to a construction site. The trucks are built on a regular truck chassis, i.e. the mixing drum and mechanisms are supplied by a specialist manufacturer.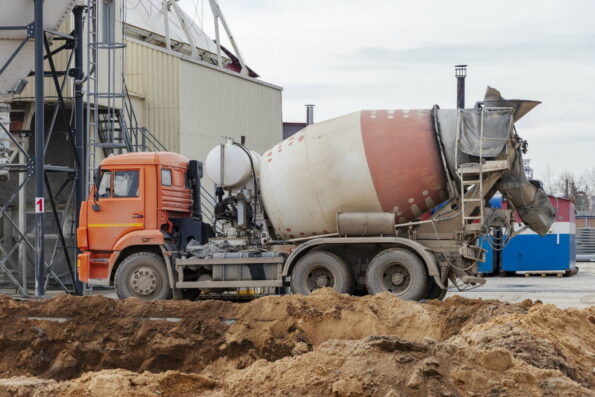 The rotating mixing drum helps prevent the concrete from setting in transit. It has blades which stir and guide the material. Rotate one way and it stirs by pushing the mix further into the drum (called 'charging'), rotate the other way and it brings the concrete to the chute.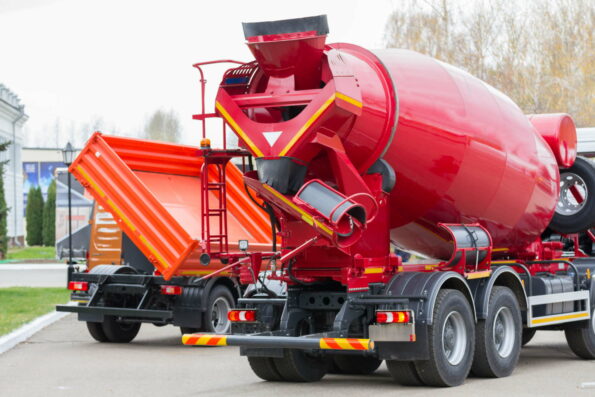 The drum rotates at between 1-3 revs per minute, however, it can run faster. The drum is powered by PTO – engine power is converted to hydraulic power which is then changed to mechanical energy to rotate the drum.
A large concrete truck can typically carry between 6-9 cubic metres of concrete. Most concrete trucks run in an 8×4 configuration (2 steer, 2 drive) or 6×4 (1 steer, 2 drive) so that they don't exceed the maximum axle loading for the road. Smaller trucks with a capacity of up to 2.5 cubic metres are used on projects where access is difficult. They are shorter in length and height, and weigh less, and have two axle sets. There are very large trucks with 5 axles (2 steer, 2 drive and one lift axle) which weigh more than 30,000kg.
A mixer has an extension chute to divert the concrete out of the mouth of the mixer. This can rotate 180 degrees horizontally so that the concrete can be placed conveniently as per the site's requirements. The concrete is ejected down the chute at anywhere up to 0.7 cubic metres per minute, while the mixer can be fed at around 2.5 cubic metres per minute. The maximum chute reach is usually around 2.5 metres.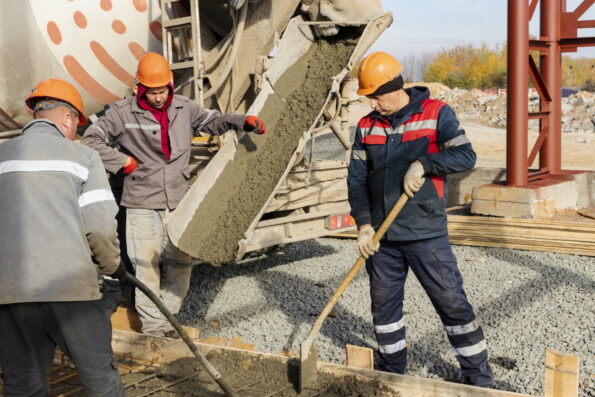 Once the concrete has been ejected, the drum must be cleaned. A water tank and wash-down hoses and work lamps are included.