When you are learning to drive and looking at your first car you will see a bewildering number of names, abbreviations and acronyms for functions and technology on cars. Some features will help with safety while others are luxury and convenience. When choosing your first car if your budget is tight go for the safety features and remember that the more electronics you have that give you convenience in your car, the more that can go wrong down the track.
Rear cross traffic alert
Rear cross traffic alert uses a sensor either side of the rear bumper to scan each way up the road as you back out of a parking space. It's only useful for slower moving vehicles, bicycles and pedestrians as it doesn't scan far enough to warn of fast approaching vehicles. This video shows how it works.
Lane departure warning
Lane departure warning uses cameras to detect where the white lines are on the road. If you cross the lines without indicating then it can provide visual, auditory or tactile feedback via vibrating the steering wheel. It's a useful feature to warn sleepy drivers they might be way too tired to drive. It can be too sensitive in some city environments, though.
Radar cruise control
Radar cruise control, also called adaptive cruise control, is like cruise control but when you catch up with another vehicle it will slow your vehicle down to maintain a safe distance. There are usually three distance settings accessible from a button either near the gear stick, on the cruise control stalk or on the steering wheel. The three distances are usually 1, 2 or 3 seconds. Here's how it works on a Porsche.
When the radar cruise control is activated you can override it by pushing the accelerator to the floor.
Electric closing boot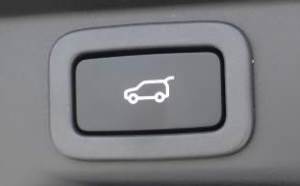 Electronically closing boot lids are useful when you are carrying items. They're also useful as you are walking up to a vehicle carrying heavy items as they can often be activated using the key fob. The only problem is that they are not very intelligent, and if you have packed your boot too full you might damage items as it tries to close. They're also slow to close for safety reasons.
Keyless entry and start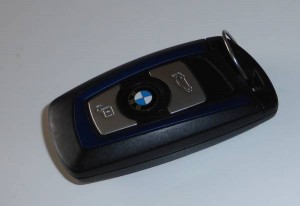 There are different levels of keyless entry (see keyfob recognition below). The basic level of keyless entry is when you use a button to unlock the doors and then when you get in the car the car detects that the key is inside and you can push a button to start the engine. Usually you have to have your foot on the brake or clutch before the engine will start. Some cars will also change the settings depending on which key is used. For example, if you are short and your partner is tall you can each have a key with the seat settings programmed so that when you unlock the car with your key it moves the seat forward, and when your partner unlocks the car using the other key it moves the seat back.
Key fob recognition with courtesy puddle lamps
Some cars will recognise the key as you walk up to the car and will turn on courtesy puddle lamps. These are lights underneath the wing mirrors that illuminate the kerbside by the door and help prevent you stepping into a deep puddle or otherwise tripping. These are becoming more common
HUD (Head-up display)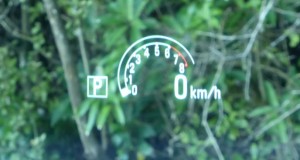 A head-up display enables you to keep your eyes on the road while still viewing important information about the car, such as the speed, gear and any navigation information. This HUD is from a 2014 Holden Calais. The HUD is projected from beneath and is only visible to the driver. Various functions can be chosen to display on it, and it's perfectly visible in day or night.
Some newer cars, for example the BMW M4, have an option which will show you the speed limit where you are at the moment.
Bluetooth phone integration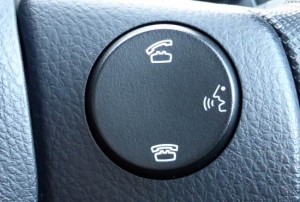 Because of our laws regarding using mobile phones in cars, vehicle distributors primarily import cars that have Bluetooth phone integration – the car connects to your phone and you can answer calls using buttons on your steering wheel.
The phone must first be 'paired' with the car. This process ranges from extremely simple to mildly frustrating depending on the car manufacturer and whether they have a nice big screen to follow prompts on.
Once the phone is paired some cars will download the phone book and give you lots of functions via a screen like this Range Rover screen below.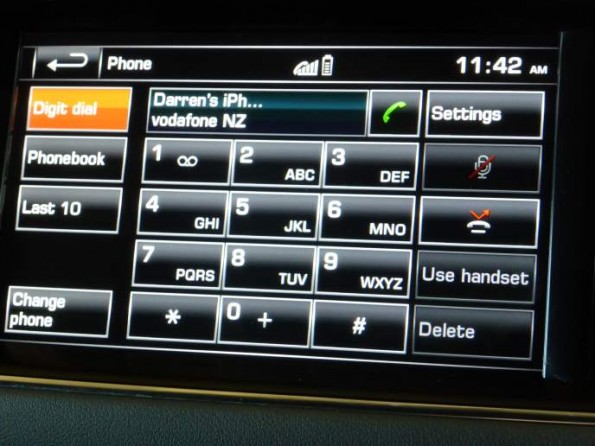 Other systems will allow you to stream Bluetooth audio so you can listen to internet radio or podcasts, and Holden has Siri Eyes-Free which allows you to control Apple's Siri via the car.
Blind spot monitoring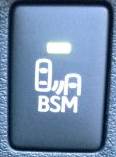 Blind spot monitoring uses the same kind of sensors as you would use for reversing sensors, but monitors traffic in the lane next to you. If you use the indicator and it detects a vehicle in your blind spot it will give an audio and/or visual warning, usually as a flashing light in the wing mirror and a beeping tone.
Electric vehicle mode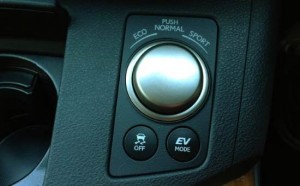 Hybrids are becoming more common, and most of them now support battery-only propulsion up to at least city speeds (50kph). While they'll often simply decide to do this without intervention, you can force the car to only run in electric mode, unless it detects there's not enough battery remaining.
This image, from a Lexus ES350h also shows the available petrol modes – Eco, Normal and Sport – which change the throttle settings (sport has a sharper throttle response). In other vehicle models, this type of mode change might also change the suspension and chassis settings.
Your overall priorities
While it's nice to have all the above features, your first consideration should be the overall crash protection and safety of the car. What is the ANCAP, EuroNCAP or JNCAP crash test result out of 5 stars? How many air bags does it have? Does it have anti-lock brakes and (preferably) electronic stability control? Of course, you can also decrease your risk of being in an accident by using defensive driving techniques.
It also helps if you check out our two guides on vehicle features which you can find here (first 12) and here (second 12).