On some prime movers, the fifth wheel or turntable can be moved backwards and forwards to achieve better load balance. Overloading an axle is illegal, plus it can cause overheating and delamination of tyres, affect the brake balance and, in extreme cases, cause jackknifing.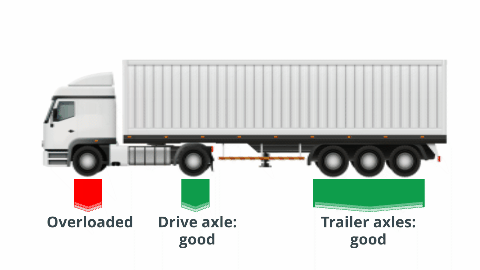 Not all fifth wheels can be moved while in situ.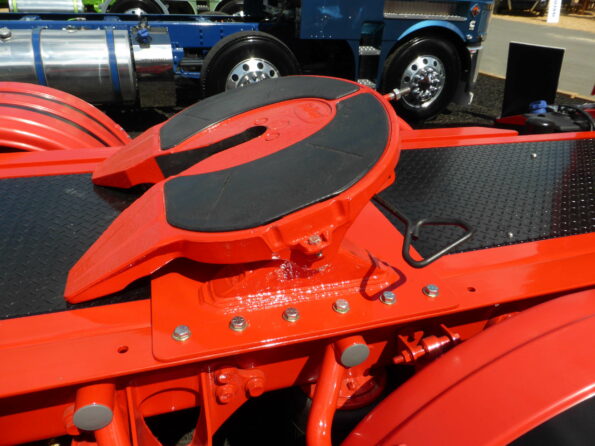 Some fifth wheels can be unlocked and locked using a switch behind the cab.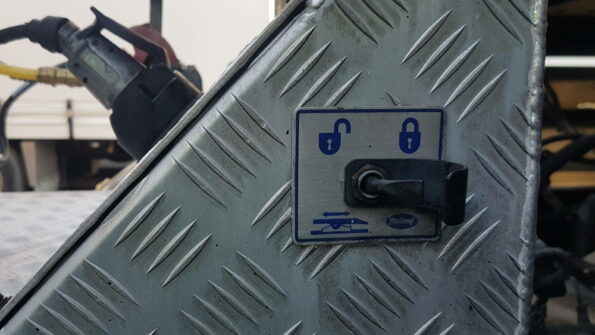 To move the fifth wheel position, line the tractor unit up with the trailer while coupled, ensure the trailer brakes are on, unlock the fifth wheel slider (not the fifth wheel locking jaws) and check both pins are out, then move the prime mover either forwards or backwards. If you move the prime mover forwards, less weight will be over the steering axle and more will be over the drive axle, and vice versa.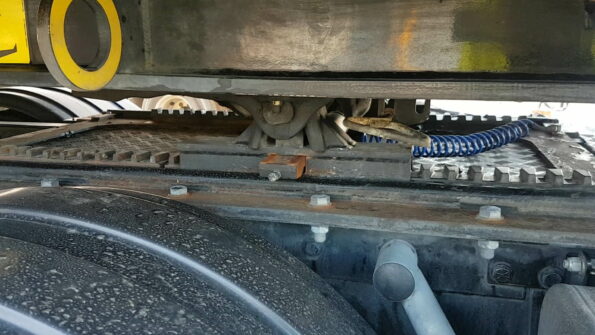 Each notch on the fifth wheel represents a certain percentage of weight shift forwards or backwards – consult the manufacturer's documentation to find out what this is.
Moving the fifth wheel does not affect the axle loads on the rear of the semitrailer axles.
Locked the fifth wheel and do a tug test before driving away.
You can check your load balance by stopping at a weighbridge.