A semitrailer couples to a prime mover when the kingpin sits inside the fifth wheel's locking jaws and the skid plate of the semitrailer is resting on the fifth wheel. The standard height of the skid plate is around 1250mm, but there are applications where it might be lower or higher.
For example, if the skid plate is 100mm lower, that means 100mm more of loading height available before the maximum trailer height of 4.3m is reached – this can be useful when transporting large machinery and the flat deck trailer has a gooseneck that is also used for loading.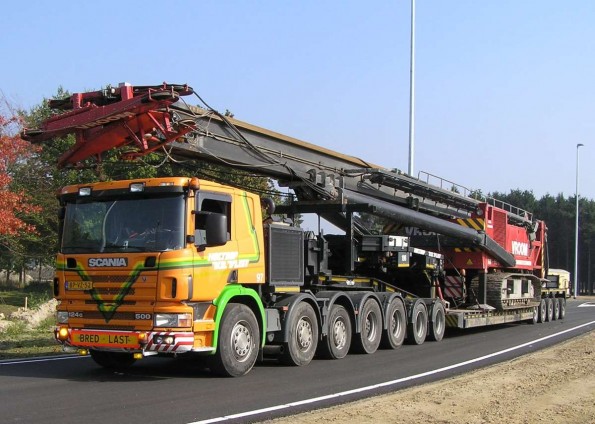 Some fifth wheels can be raised or lowered to accommodate the different trailer heights. This is done using a control panel behind the cab.
How to adjust the height of the fifth wheel
First, ensure that the tractor unit is stationary with the park brakes applied. The trailer should not be coupled.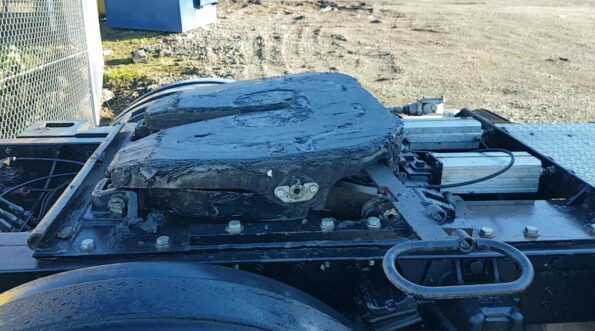 Different systems require different operating procedures. In the case of the example, below, it's all done from the control panel, but in some cases you may need to do it manually which will involve pulling the release handle, releasing any lock on the fifth wheel and lowering or raising it, then locking it again.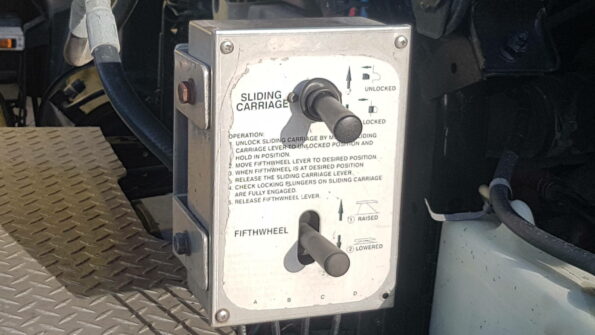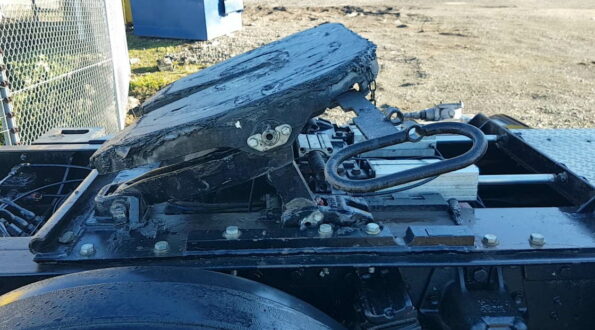 Once you've finished the procedure, you can couple the trailer.