Drivers on their Ls and Ps risk fines under what could be argued is a draconian and inconsistent system preventing learner and new drivers from using some technology within their vehicle.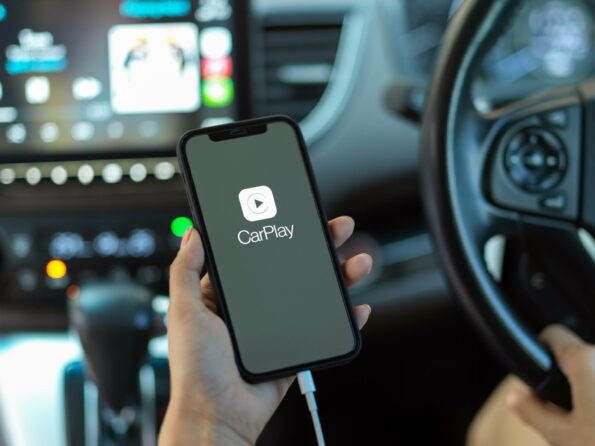 While using a handheld mobile phone while driving is illegal in every state, some states forbid P-plate drivers from using any phone functions unless parked, even when the device is directly connected with a cable to the vehicle's infotainment system. The rationale is reasonable: when connected using Apple CarPlay or Android Auto, the phone's screen is mirrored onto the vehicle's dashboard screen meaning that functions are available while driving, such as opening apps and making calls. This doesn't really make it a 100% hands-free option – the temptation is always there to use it.
Fully licenced drivers are permitted to use either system, and there are easy workarounds for L- and P-plate drivers: if you're phone is plugged in, don't have it visible. If you get pulled over, simply change the source or turn your radio off completely and hope the police officer isn't going to be difficult. There's no law (that we know of) where you can't have your phone plugged in so it is charging.
In New South Wales, Victoria, Northern Territory, Queensland and South Australia you can't use your phone even if it's in a cradle. In SA this only applies to P1, and in Queensland it applies to P1 if you're under 25.
Where it's permitted, the driver must pair the phone and set the audio and navigation functions before setting off, and must not touch the screen while driving.
Overall, though, it's probably best to follow this advice to be safest:
L-platers – don't use your phone at all while driving. Leave it in your pocket
P-platers – don't use your phone at all while driving. Leave it in your pocket.
Unrestricted drivers – plug your phone in, set it up before you start driving, don't touch it at all while you're driving.