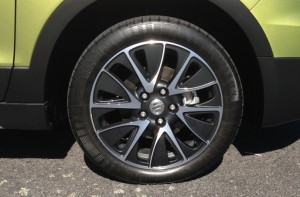 A survey of 1000 18-25 year-old drivers in the UK by Ingenie insurance found that one in three never checked their tyre tread and one in four never check the pressure.
62% underestimate the minimum legal tread depth and 82% underestimated the fine for having a defective tyre (currently $101 in NSW – check out all the various fines on Roads and Maritime's site here.)
Half of the survey group said that had never been shown how to check tyre pressures – perhaps something that driving instructors can demonstrate.
While we don't have anywhere near as draconian fines for non-compliant tyres as the UK where you can get 3 demerit points and a maximum fine of 2500 quid per tyre(!!!) that's no excuse. Plus, in the UK if you receive 6 points on your licence in your first two years of driving you have to sit your theory and practical tests again! They take it seriously over there.
There's a huge drop-off in wet weather performance of a tyre once the tread depth falls below 3mm, so even though the minimum tread depth is less than that, drivers should consider replacing their tyres once they fall below this level.
The solution for drivers is to check their tyre pressures, tread depths and overall condition (looking for bulges, cracks, etc) once a month. Set a calendar reminder if it helps.