Skeletal trailers, also called semiskel trailers, are lightweight semitrailers usually designed for transporting containers. They can be specified in a large number of size configurations, such as:
20-foot container
30-foot container
40-foot container
45-foot container
ISO intermodal container
They will usually have between four and twelve container twist locks so that a driver can load a range of different configurations (e.g. 2x 20-foot or 1x 40-foot).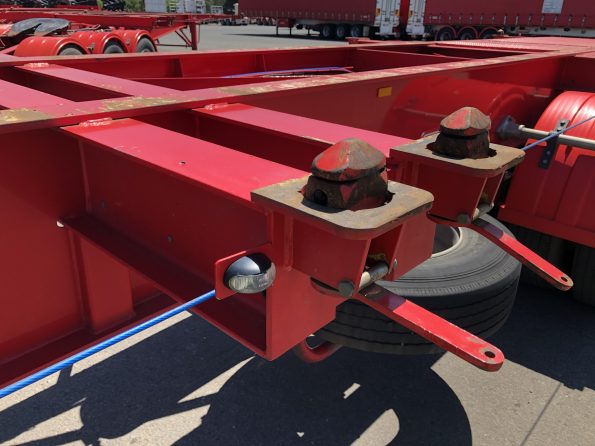 The semitrailers can be specified with two, three and four axles using single or dual wheels and either disc or drum brakes. A self-track rear axle will be fitted on a quad trailer (four axles) to reduce tyre wear.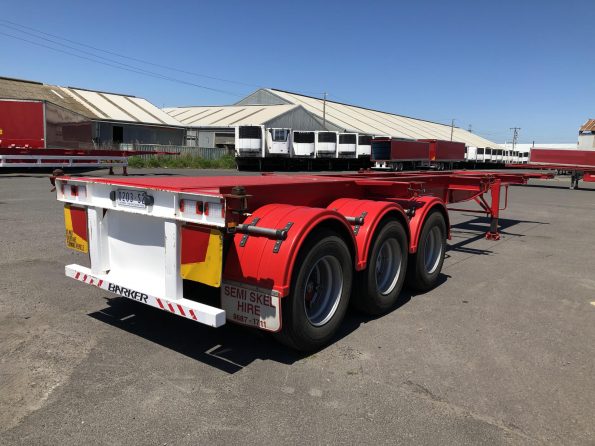 B-train skeletal trailers are available, too, such as this one.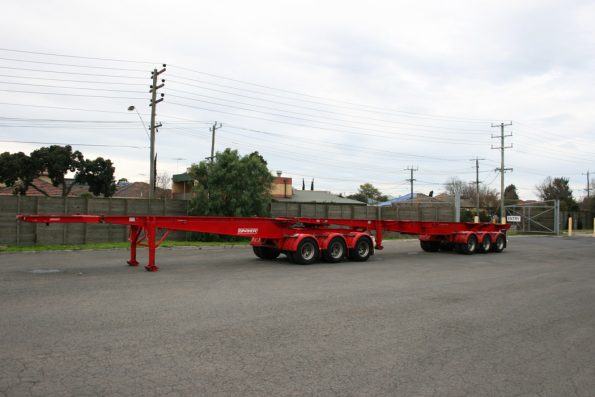 Skeletal pull trailers are also available with axle sets at the front and rear and a dolly for steering.
For specialist applications, they can have a sliding bogie to help with weight distribution, can have hydraulic suspension with ride height adjustment and can even be in tipper configuration or be extendible.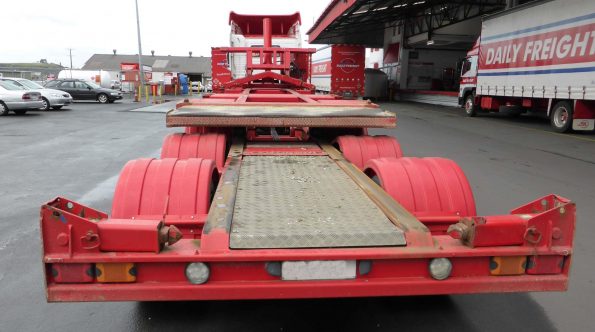 Skeletal trailers can be used for timber haulage with the appropriate timber bunks (side restraints), off-road suspension and floor protection for hydraulics.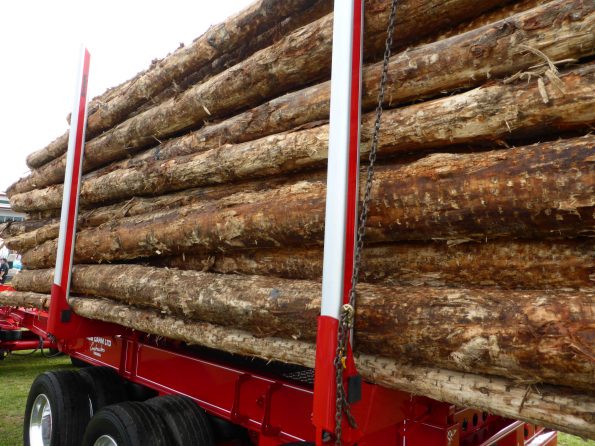 Chiller units can be added to the frame and skeletal trailers can be configured as side loaders.
The trailers are versatile as they can weigh as little as 4000kg using medium-tensile or lightweight high-tensile steel, meaning more load can be carried on fewer axles and tyres, subject to static rollover thresholds not being exceeded, and less fuel is wasted.
You can hire a skeletal trailer or purchase one if you are absolutely sure of the specification you need.