Dangerous goods placards are warning signs displayed on a truck, trailer, container or portable tank that warn other drivers and emergency services personnel that a vehicle is carrying potentially hazardous materials.
Underneath certain weights, volumes or masses, vehicles don't have to display a dangerous goods placard when transporting them by road.
Placard design
A placard is a square of at least 250mm down each side, set at an angle of 45 degrees. It has a specific design for one of the 9 classes of dangerous goods.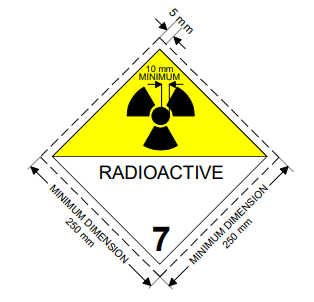 The UN number (United Nations number) is a four-digit number that precisely identifies the dangerous good. It can be included in a placard or label or it can be displayed adjacent to it.

Where are dangerous goods placards placed?
The placard must be either placed in a frame and fixed to the vehicle, or it must be stencilled or printed directly onto the vehicle.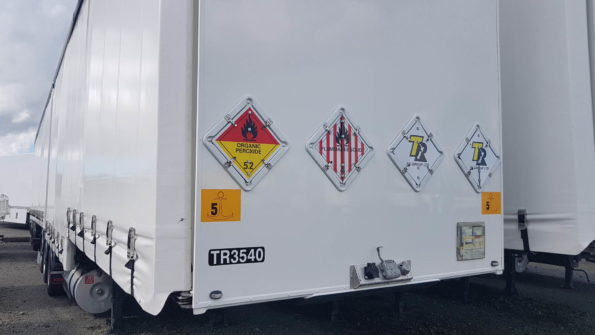 The placards must be on the front of the prime mover or the truck (if it's a rigid truck), on the back of the trailer or the truck, and the front of the trailer, including the front of any combination.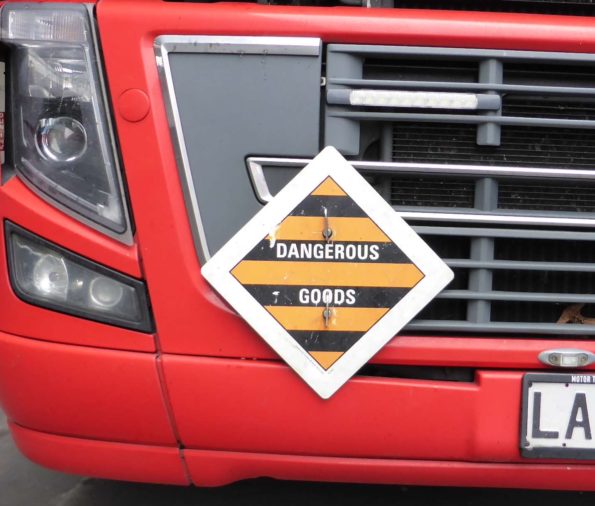 Trucks and trailers that carry general freight usually have folding metal placards in a frame which can be quickly changed according to the dangerous goods being carried, whereas specialist vehicles such as fuel tankers are permanently placarded and with larger 400mm labels or stencils.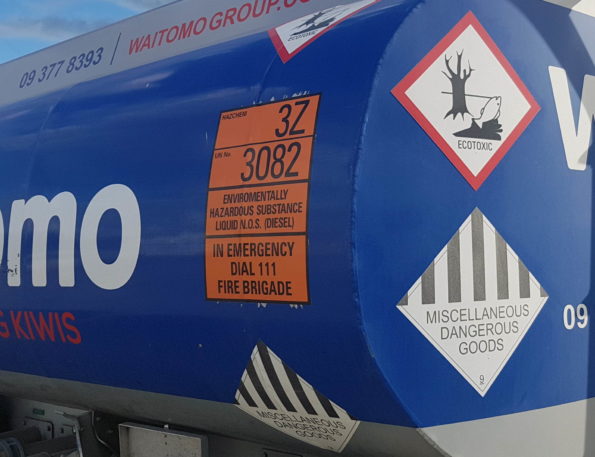 Tankers must have placards on the side, too.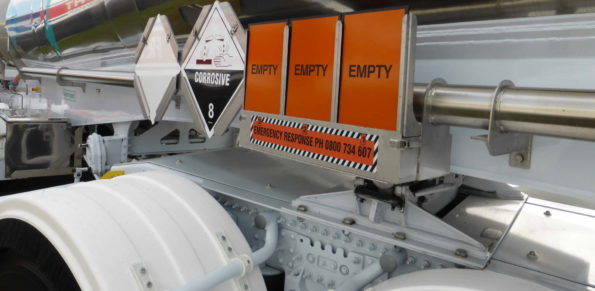 The goods will also be labelled with the dangerous goods classes so that the people responsible for loading and unloading can understand the risk profile of the goods. These could be as small as a bottle containing a few litres or less, or as large as an IBC containing a thousand litres.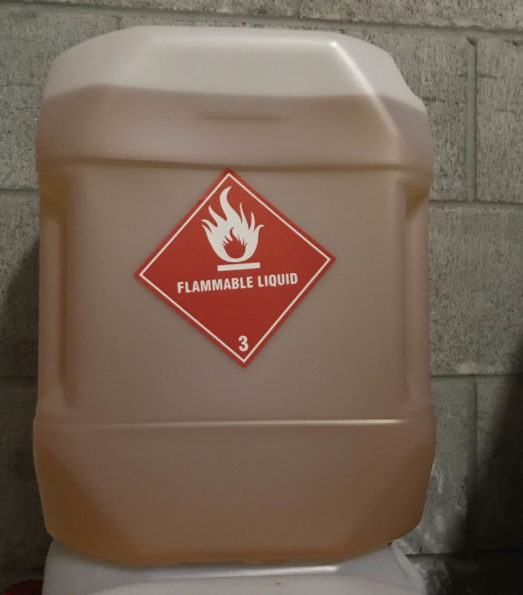 Containers and portable tanks are labelled, too, as they may be transferred between vehicles and also be left separately from a vehicle.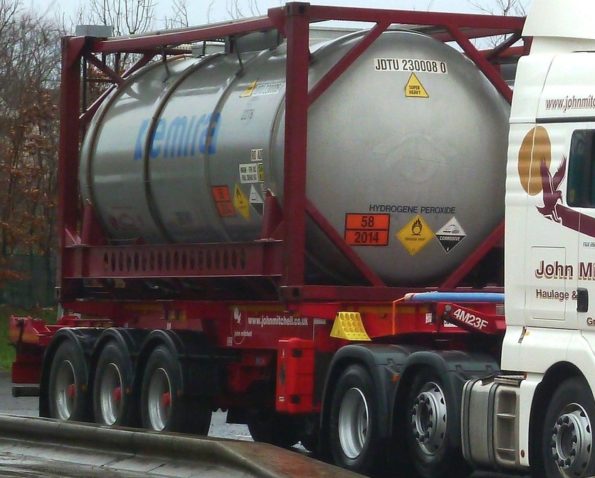 Placards must be displayed until:
all dangerous goods have been removed from the trailer or truck body
the prime mover is not pulling a trailer with dangerous goods
any part of the vehicle that has directly contained dangerous goods (e.g. a tank) has been properly cleaned.
Placards must not be displayed if there is no dangerous goods risk.