Whether it's a holiday or for business, your best-laid plans can be seriously disrupted if you have a crash in America. Compounding the fact that Americans drive on the right, the road signs, road markings and rules differ from Australia, making it more difficult for you to drive. Then there's the spectre of insanely high medical bills (a regular ambulance can cost up to US$1200 while an air ambulance can be more than $20,000!) and your liability for property damage.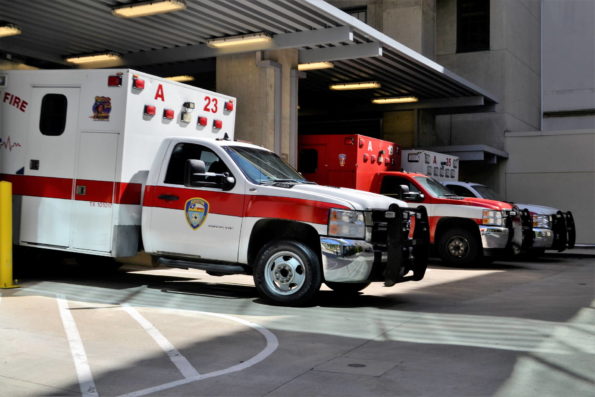 The American system is a highly litigious, user-pays maze where everything is somebody's fault, so it's critical that you do the right thing and have the right insurance cover; travelling through America with no insurance is not advisable as the Australian government won't bail you out if you're in a US hospital incurring costs of $2500 per day.
Do not leave the scene of the accident
Regardless of the damage of the crash, do not leave the area; leaving might be considered a hit and run. Provided that no one is hurt, calm yourself and check out the severity of the damage. Protect the area of the accident by putting on your hazard warning lights.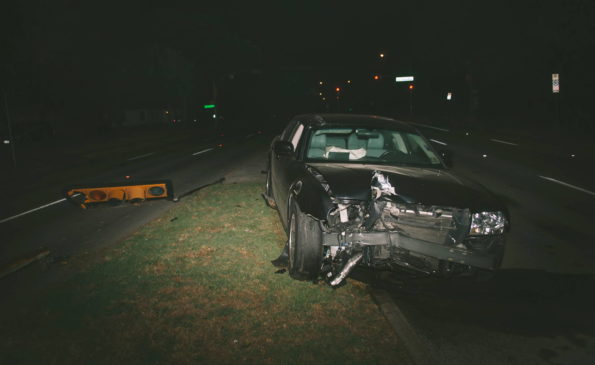 Do your best not to disturb the pieces of evidence until the authorities arrive, unless your vehicle is causing imminent danger and should be moved off the road. Take photos for documentation and review footage of the motor vehicle collisions if there are any. These steps are vital once you seek legal advice to identify who may be responsible for providing compensation. Ensure you collect essential information of people involved including their contact details and their insurance information. See this article for more information about what to do if you have an accident.
Cooperate with the police
If police are dispatched to the accident area, talk to them and answer their questions. Double-check with them if there are any protocols to follow. As you'll be a tourist, they'll check your travel documents so it's best to have those handy wherever you go.
Do not accept liability, even if you suspect you are in the wrong; let them do their investigation. Get the name and the badge number of the police officer and inquire how to get a copy of the police report. If authorities choose not to come, gather all the information you have and file a report in the nearest police station.
In some circumstances, the police may want to arrest you. America has Miranda rights which means you are not required to make a statement unless you have spoken to a lawyer. Your insurance company can help you with this, or the police can appoint one for you.
Contact your insurance company
After the accident, it's essential to know the steps you need to take. If the vehicle that has been damaged is a rented car, immediately contact your travel insurance company to check your coverage with collision damage. If the car rental has its motor insurance, they might still ask you to pay a certain amount. This is what you have to check with your travel policy as well as the third party damage if it's included. In addition, if you need to see a doctor or undergo some medical tests due to the incurred injuries, you have to let them know. Your insurance company will advise you of the documents you need to secure to file a claim and the process you need to undergo.
Consult a lawyer
If you've been severely injured in an accident or incurred property damage, or you have injured someone or damaged someone else's property it's best to consult an expert. A lawyer will help you identify the compensation from an accident you might be entitled to. If you need to file a case for the person who is at fault, your lawyer will help you through the process. Aside from identifying who is liable and pursuing the appropriate settlements, an experienced lawyer can also help you with your claims, like your unsettled medical bills and a lot more, to minimize the impact of the accident.
If you need medical attention
As mentioned before, any medical treatment in America is going to be costly. There are options for medical repatriation (medevac) which you can discuss by calling the Australian government's 24-hour consular emergency centre on +61 2 6261 3305. However, the Australian government cannot loan you money or pay tour medical bills. You may want to consider medical repatriation insurance as it can cost up to $300,000 to get you back from America to Australia.
There are traffic accidents that can really turn your life upside down especially if extreme damages have happened. Severe injuries will cost you thousands of dollars in the US and will put you and your family under a lot of stress. Figuring out what to do after what happened would be challenging without the help of an expert.