The hard-working ute is the vehicle of choice for farmers, tradespeople, people who live in remote areas and those who need to get into the wilderness for their hobby or job.
There are more choices than you'd ever need from cheap and cheerful to aggressive to quasi-luxurious. But, even with all this choice, should you buy a ute?
Advantages of a ute
Four-wheel drive versions are often very capable off-road, with excellent suspension articulation, high ground clearance and short approach angles (departure angles aren't quite as good, though).
Got a stinky dog and don't want them in the vehicle with you? A ute is the perfect solution as you can carry them on the tray (preferably in their own cage as opposed to being able to wander around where they might get injured by flying objects).
Utes can be easily retrofitted with racks to carry long items; these are better than roof racks on an SUV.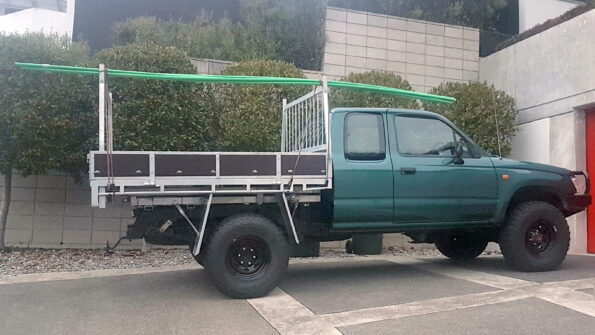 A ute can also be a car (albeit a slightly compromised car), but you'll have to buy it secondhand. All modern utes are more like a pickup truck.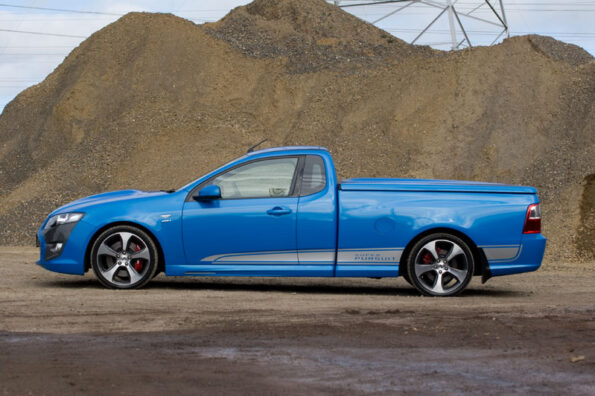 Utes hold their value – the sales residuals are better than cars.
You can access the cargo area from three sides, meaning it's easier to load than a station wagon which only has the boot and side doors.
Wet items can be placed in the tray without the worry of damaging carpets or interior trim.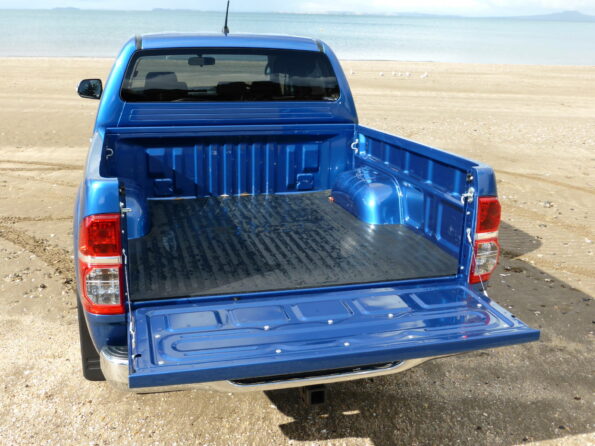 There are many options for customisation to carry specific things, such as toolboxes, livestock cages, etc.
You can carry tall items more easily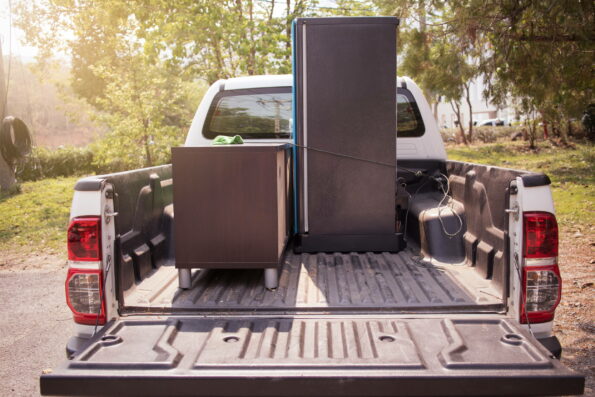 There's reasonably good forward visibility in a ute compared to smaller cars, but it's similar to an SUV.
Carrying capacity can be well over a tonne, depending on the specifications.
Disadvantages of a ute
Security is difficult with items in the tray unless you have a lockable lid or cover.
The handling is worse than a car or station wagon, and usually worse than an SUV. Utes are designed to perform when loaded, and the suspension can be bouncy when unladen.
Off-road tyres are noisy on the road, and the diesel engines tend to be unrefined.
You can't hide your everyday items unless you have a lockable cover, but then you might end up putting your clothes shopping or your laptop in the dirty tray – it's not ideal. If you do have a rigid lockable cover, you compromise the height of what you can carry in the tray.
The tailgate is heavy and you need to put it up and down every time you want to load something large.
In a wellside ute, reaching items over the side can be quite difficult unless you are tall; be prepared to have to climb into the ute to retrieve things.
The turning circle is usually inferior to a car's turning circle, making it more difficult to manoeuvre
The high corners lead to large blind spots and make it more difficult to park, plus they are often huge meaning you need to find a bigger parking spot.
The tray has low friction, meaning that items slide around.
Rear seat passengers will be cramped and uncomfortable on long journeys; the rear seat backs are upright as they sit against the front of the tray.
Will your garage fit a vehicle that is over 5 metres long? Even some older multistorey car parks are unsuitable for utes.
Diesel engines don't fare well when subjected to many short urban trips – they need to be run at highway speeds to burn off particulates.
The high centre of gravity means poor handling compared to a car.
Many ute trays are not very waterproof in driving rain.