Fleet vehicles are vehicles which are owned, leased or used by a company or organisation for the purposes of work. They included what's called the 'grey fleet', too.
They include not just road-going vehicles, but aircraft and watercraft, too. Typically, a company's vehicle fleet will include:
Cars, utes, SUVs, motorbikes and vans (light vehicles)
Trucks, buses, coaches (heavy vehicles)
Graders, dump trucks, forklift trucks, mobile cranes, bulldozers, telehandlers, etc (specialist vehicles and earth-moving equipment)
ATVs, tractors, harvesters, etc (agricultural vehicles)
Towable plant such as generators, scissor lifts, trailers, etc
Aeroplanes and helicopters (aircraft)
Boats, ships and hovercraft (vessels)
Pedal bicycles are not usually considered to be a vehicle fleet, although within companies that use bicycles they might be referred to as the 'bicycle fleet', especially in a rental situation such as these bikes.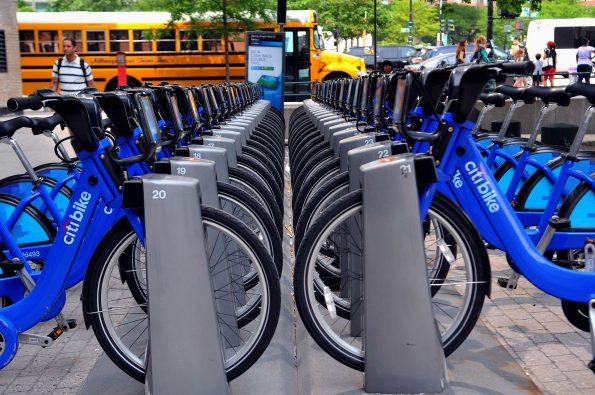 Rental vehicles are considered fleet vehicles, such as these scooters which you can rent in Europe.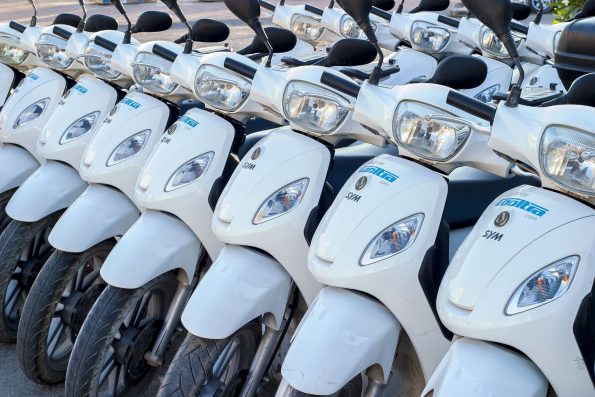 Pool vehicles
Pool vehicles are available for authorised staff to book when they need it. There are tax and cost advantages to a company running a pool vehicle as opposed to providing a vehicle to an employee for them to take home.
Managing fleet vehicles
To manage all these vehicles, a fleet manager will use fleet management software. The minimum requirement for fleet management software is to be a database of all the vehicles the company uses, but they usually come with many more features to manage maintenance schedules, registration, driver licencing and permissions, pool booking, etc. This becomes especially important as a company gets more than just a few vehicles as they will require servicing and complying at different times.
Health and safety legislation requires companies to ensure that their vehicles are safe and roadworthy at all times, and that a driver is suitably qualified to drive a vehicle they have been allocated. For example, a company must not put a driver into a heavy vehicle if they only have a car licence, and a fleet management system that controls driver licences would flag this as an issue.
Signwriting
Fleet vehicles are often signwritten with the company's name and logo both for branding purposes and so that the driver is less anonymous and will (hopefully) therefore drive more sensibly.