Ratchet straps are quicker and easier to use than chains or ropes and provide a wide surface area of contact with the items they are restraining. They can be easily packed away, and they are not heavy to carry. They can be used for restraining all kinds of loads on trailers and trucks where there are lashing points, like a rope rail, to connect the hook to.
Straps used for heavy vehicle cartage in Australia should conform to AS/NZS4380.
Maintaining the webbing
The webbing is made from plastic fibres which gradually wear due to friction against loads and particles in the weave rubbing during flexing. They also degrade in sunlight.
Sharp edges can cause small cuts that start to fray. Once a load has a cut, its strength rapidly declines. Straps should be inspected as you roll them up after taking them off the load.
To prevent cuts in the webbing, use rubber or plastic corner protectors on loads, look for where the load might pinch the strap, and never run the strap over sharp objects.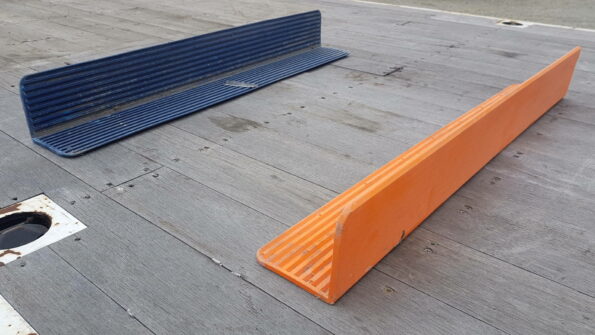 You can also use webbing sleeves for extra protection.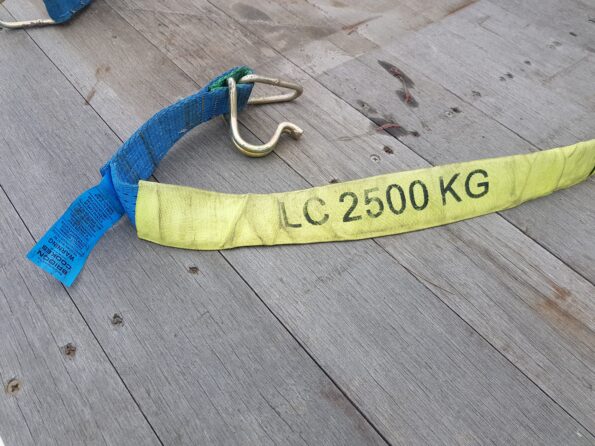 To prevent accelerated wear, avoid storing it wet otherwise mildew will form. Avoid dragging it through dirt and dust. Wash the strap in warm soapy water, scrubbing with a brush to get any dirt off.
Maintaining the ratchet
Inspect the cams and the release mechanism to check that they are in good condition. You will need to use some kind of lubricant such as WD40 or light engine oil otherwise it will become stiff. Don't get lubricant on the webbing because this attracts dirt, accelerating wear.
Your ratchet might get wet if it's raining and you're not using a curtainsider.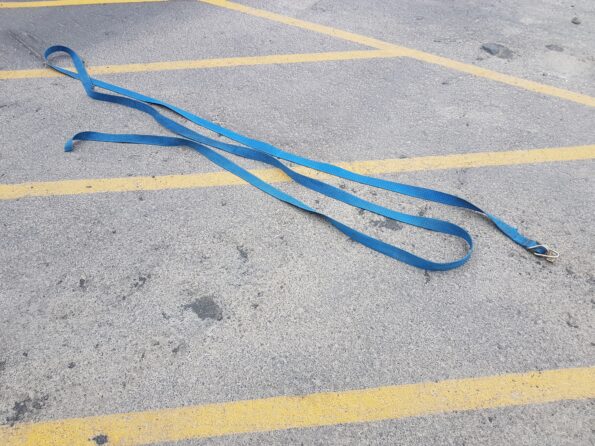 You may get some surface corrosion, but keep the mechanism lubricated and the important moving parts will be protected.
Maintaining the hook and keeper
Both ends have a hook and keeper. The keeper stops the hook from slipping off the rail.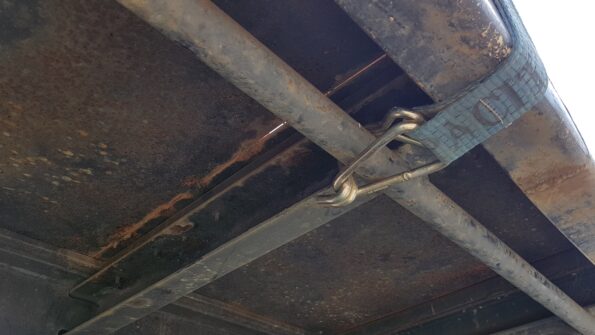 Hooks and keepers can be damaged through poor handling. Bent hooks are a liability as they can pop off, so they need to be replaced, and it becomes difficult to get the keeper over the hook. Watch out for cracks in the hook.
Storing the strap
Once the strap is dry, roll it up and store it in a clean, dry place away from sunlight.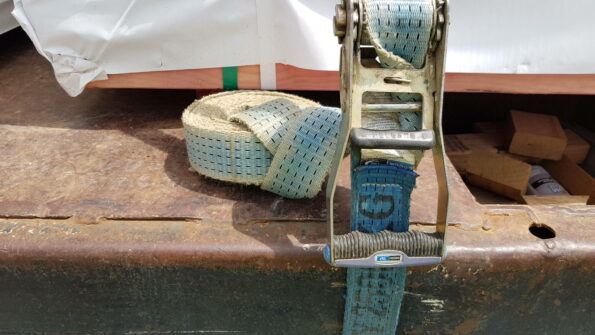 Storing it nicely means that when you go to pick up the straps again, they are ready to use immediately without you having to untangle them.
Securing when in use
Roll up the strap end and secure it so that it doesn't flap around.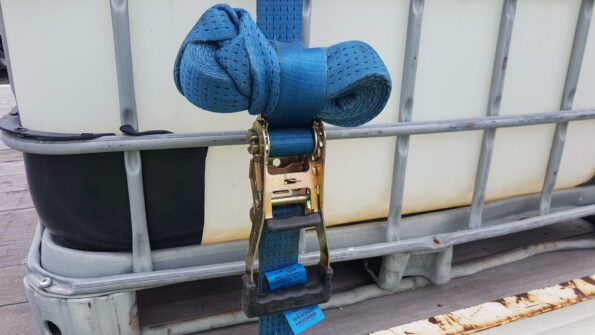 Put a half twist in the strap on each side so that it doesn't vibrate (vibration causes wear against the load).