Motorcyclists and cyclists are much more vulnerable than cars and heavy vehicles on the road, especially at night. There is a wide variety of equipment, though, that can help with visibility on the roads.
Illuminated bands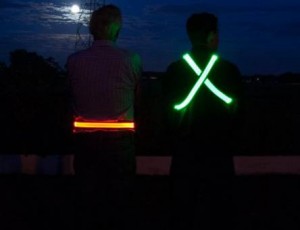 LED technology is now super advanced and draws very little power. It means that a set of batteries can last hours and hours, and most of the products are rechargeable, like these LED reflective belts which can be worn over the shoulder. As well as emitting light, they also reflect light and are available in different colours. Just make sure you're not emitting red light forward or white light backwards as not to confuse other drivers of your direction of travel.
Hi-vis helmets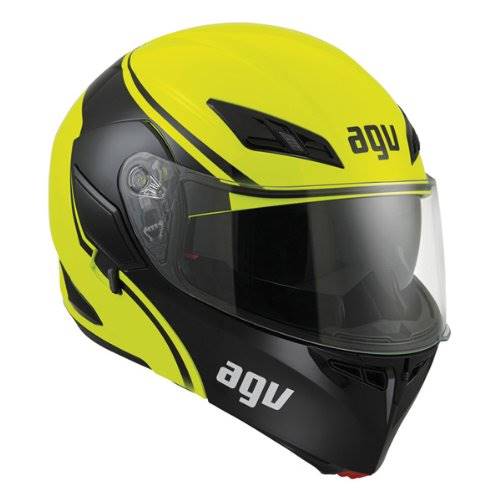 Helmets come in high-viz colours. Remember to check the SHARP or CRASH rating of a helmet before you buy it to see how safe it really is. Click here to view a range of hi-visibility helmets.
High visibility pants and jackets are also available.
Additional lights and reflectors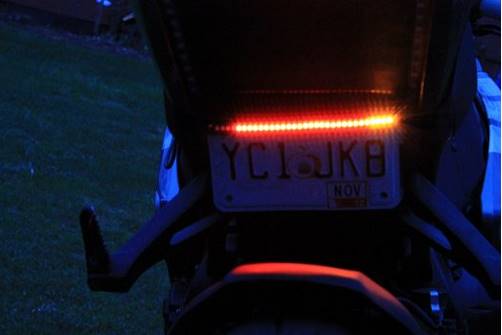 Number plate light strips (click here to see lots of options) can be installed to provide more rear-facing light. Some of these have integrated indicators. You can place them on saddlebags, too: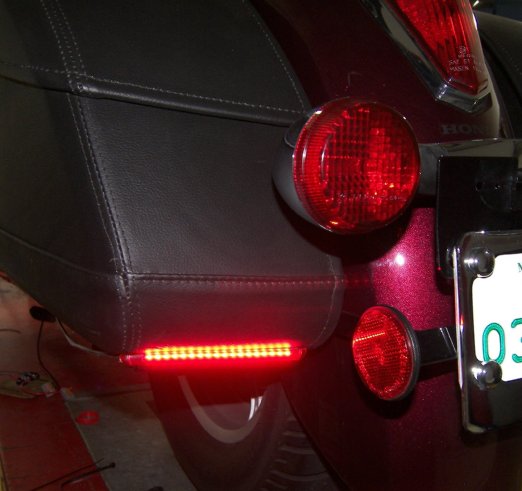 If your bike is old, you can consider replacing your bulb lights with LED lights that are brighter and therefore not only make you more noticeable to other vehicles, but improve your view of the road ahead.
You can also consider neon lights and lights that face downwards under the bike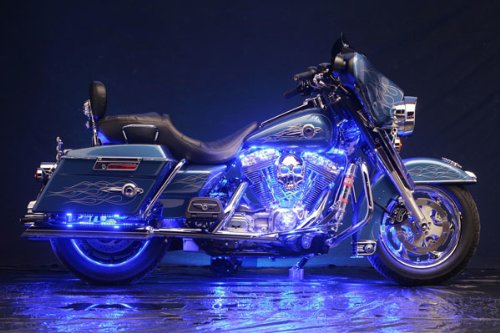 Reflective tape can also be applied to key areas of your motorbike, for example the wheels (click here to see the product).