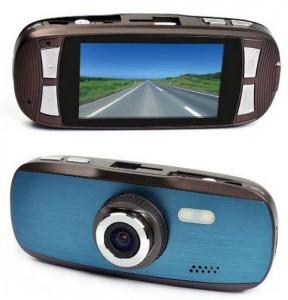 In a two-car accident with no witnesses there are a number of scenarios where it can be your word against the other driver's word. For example, in a simple case of a nose-to-tail accident the onus is on the driver behind to stop. However, what if the other driver just cut in and braked suddenly, giving you no time to adjust your following distance and therefore no time to stop?
More and more drivers and motorbike riders are using vehicle cameras (called dash cams or car DVRs) and in this article you'll find out how to evaluate a camera to ensure it meets your needs. They are either mounted on the car or truck's dashboard or windscreen, on the rider's helmet, or on the motorbike faring or windshield. There are hundreds of models available and they are now at reasonable prices – anyone can afford to have one and it could save you a lot more than the cost if you are ever in an accident where you need to prove the other person's culpability.
When assessing the cameras, look at the following features:
What type of driving do you mostly do?
If you mostly drive at night then you will need a camera that has either excellent night-time visibility or uses infrared to record.
If you mostly drive long trips then you might want to consider a camera that will record long periods of time. Some cameras will only record short loops. You will also need to purchase a larger memory card.
What type of vehicle do you have?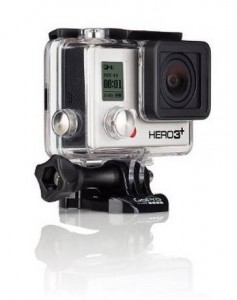 A motorbike rider will need a camera that attaches either to the helmet or the windshield or farings – something like a GoPro, perhaps. Cars and trucks can have cameras attached to the dashboard or windscreen, depending on the mount you choose. Some cameras also have a secondary input option to place a rear-facing camera to record vehicles behind. This can be useful in the event of a nose-to-tail accident where you are bumped from behind and that impact sends you into the vehicle in front as it would further lend weight to your situation. Recording two images at once will require a fast SD card, and will use more memory.
Trucks may want a lens that has a wider angle downwards in order to get images that are close to the front of the vehicle.
Will you store the videos?
Will you want to store your videos as a record of your driving, e.g. training, proof of using a specific route, etc. If so, then you'll need a device that stores the movie in a universal format, e.g. MPEG4, on removable media, e.g. an SD card or USB stick. Some units also have playback and editing features on their built-in screen.
Is this doubling as a security device?
Some cameras have motion and g-force sensors. Motion sensors will take video or time-lapse still images when they detect motion around the car. G-force sensors will start recording if the car is bumped.
Do you need GPS and time stamps?
Some cameras have GPS and timestamp information that can be encoded into the photos. GPS information might be able to be used to prove you weren't speeding, too.
What resolution do you need?
More and more cameras are offering 1080P (1920×1080 pixels) resolution. If it will support 25-30 frames per second then you have full HD recording. Anything less than 720P (1280×720 pixels) might not provide the resolution you need if you need to see a number plate.
The lens of the device is important. Cheap devices will have cheap lenses which will likely not be as clear and will not provide a wide field of vision. Look for a device that provides at least 130-140 degrees of vision to ensure that the camera is seeing roughly what you are seeing out of the front of the vehicle.
Do you need audio?
Audio recording can be useful, especially for road rage incidents which might be off-camera. Not all cameras record audio.
How will you mount it?
Some cameras come with their own mount, usually a suction cup for the windscreen. Other cameras, like GoPros which you might be more inclined to use on a motorbike, don't come with a mount and you will have to purchase one separately to suit your requirements.
Some cameras will replace your rear-view mirror, but this will be difficult if your car has sensors for automatic lights and/or wipers built into the existing rear-view mirror.
Motorcyclists should be aware that sticking things to their helmet might void the warranty. Check here for helmet regulations and guidelines.
Purchasing a DVR
Your local car audio specialist might be able to help, or you can look online on sites like Amazon – click here to check Amazon's range of car DVRs.