It's difficult even for the most law-abiding individuals to follow the road rules all of the time. Getting caught breaking the law could mean a minor inconvenience (a small fine) at one end of the scale, or at the other end, a suspension or revocation of your driving licence for things like excessive speeding (more than 45km/h over the limit or more than 145km/h in a 110km/h zone) and serious motor vehicle offences (for example, using a vehicle as a weapon where it resulted in death or injury, driving under the influence of alcohol and/or drugs, etc).
Such suspensions can be a nightmare, especially for individuals who rely on their cars to get to and from work. If you use your car a lot and have just been banned, then this article tells you what steps you need to take.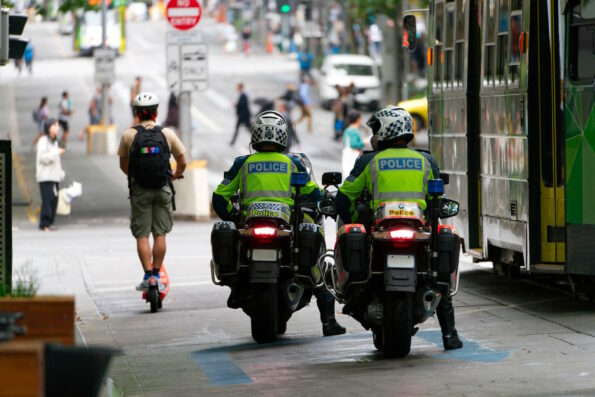 Appealing the suspension
Immediately after a suspension has been issued, you can issue an appeal. The appeal process is relatively straightforward and doesn't require much explanation; In New South Wales appeals can be made online. In Victoria, a person may apply to the Magistrate's Court to appeal against the decision to suspend their driver licence and/or learner permit. On appeal, the Court can order that the notice of suspension be revoked or confirmed. It is important to note suspension appeals are usually only possible when suspensions have been issued due to camera-detected offenses. The appeals process varies depending on where you are based in Australia.
Driving courses
If your suspension goes to court for whatever reason, it's likely you'll be ordered to take a defensive driving class. Participation in driving courses is in the eyes of magistrates an indication an individual is committed to change and is determined not to make the same mistakes again. Passing these courses is usually straightforward; all that's required is for individuals to listen closely and then complete a written exam at the end of the course. Some courses do not even have examinations and only attendance is required.
Returning to driving
Most people's main concern after receiving a suspension is returning to driving. The amount of time it takes before people can return to driving after they have had their license suspended depends on where they live in Australia and the severity of the offenses committed.
Usually, when a person receives a suspension they will have a letter sent to their address; this letter will contain all of the information that they need to know including the date that the suspension was lifted.  
Suspended driving
You need to know that if you are caught driving with a suspended license, the penalties and outcomes can be severe. It's technically possible to be sent to prison for driving on a ban. It is therefore essential that you do not do this. If you have any issues with the suspension or reject the grounds under which it was issued take your problems directly to court. Disputing a suspension's validity by driving illegally will only cause more problems for you in the future. If it does turn out the suspension was issued in error but you were caught driving illegally you can still be heavily punished.
Driving suspensions aren't always issued for good reasons. However, when they are, it's important to follow the rules stipulated even if you disagree. Getting caught driving while suspended is a big deal.