Trucks that are used for longer journeys usually have sleeper cabs or sleeper berths so they are more convenient for the driver; the driver doesn't have to find and pay for accommodation for the night during their mandatory rest periods. The sleeper cab is positioned behind the driving area of the truck's cabin.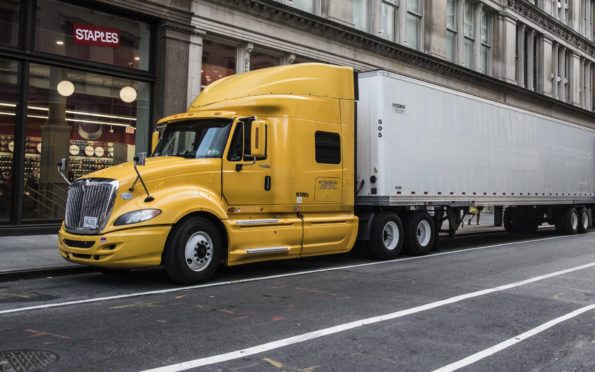 They enable teams of two drivers to be on the road for several days or weeks at a time, taking turns driving while keeping the truck moving.
Sleeper cabs range in luxury from barely the width of a person (often called a rest cab or compact sleeper) through to a king single which could (albeit in a cramped way) be big enough for two people at a time. Some cabs have bunk beds.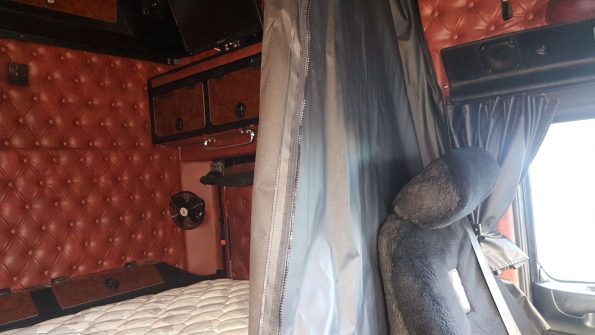 Sleeper cabs can be specified with an enormous array of luxuries such as a fridge, microwave, TV, gaming console and more. In high-end tractor units, they come with plenty of storage for personal items, blackout curtains and climate control. They only thing that they lack is bathroom facilities.
Kenworth's T610 has the biggest sleeper cab available in Australia and provides its occupants plenty of room. The front seats rotate 180 degrees and there's a fold-up table. Peterbilt offers a 2.1-metre-wide cab in the Model 579 UltraLoft. The Peterbilt also has side storage designed for CPAP machines – something that points to the sad state of affairs of the general health of truckers.
Disadvantages of sleeper cabs
The truck cab is longer, which takes up space that could be used for hauling a load.
Truck idling is a noise pollutant and an environmental issue. It's something that is frequently done to power electrical devices such as heaters and air conditioning while the driver is resting in the cab.
If the sleeping area is being used while the truck is in motion, the person sleeping is not restrained with a seatbelt, which is more dangerous if the truck has to brake heavily or crashes.