In New South Wales, 45 mobile phone detection cameras will be looking through your windscreen to detect whether you're using a smartphone while driving. Any photos that are flagged as suspecting the driver is using a smartphone will go to human review, after which a $344 infringement notice will be mailed to the driver.
Why are mobile phone detection cameras being used?
Distracted driving is as big a problem as drunk driving – up to one in four crashes are caused by it. It causes numerous problems:
Increased risk of crashes with other road users
Increased risk of public property damage due to crashes
Increased traffic congestion and road users frustration due to erratic driving and delays when pulling away at green traffic lights
The system has the potential to prevent 20 fatal and serious injury crashes per year in NSW; more than 16500 received fines so far in 2019.
Where are the cameras?
There are a mixture of fixed cameras and mobile cameras placed on trailers which will be moved to strategic sites around the state.
How do the cameras work?
Each unit contains two cameras: one to photograph the vehicle's licence plate and the other to photograph through the windscreen.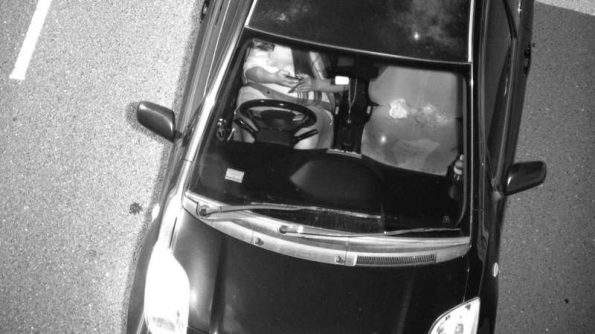 As the camera looks down, you can't hide the phone in your lap.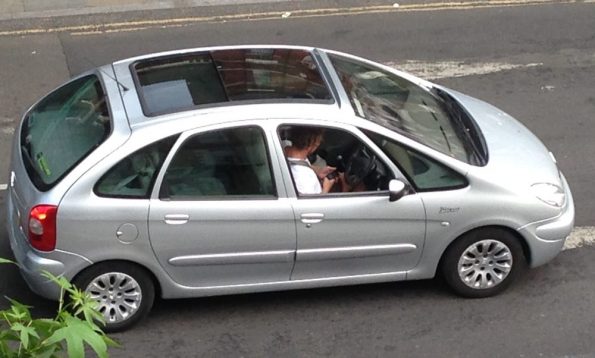 What are the statistics?
In a trial, 8.5 million vehicles were checked and 100,000 drivers were monitored touching their phones. By 2023, the government wants to be making 135 million checks per year (there are 5.2 million registered vehicles in NSW and around 350 people lose their lives every year in road accidents).
When can you use your phone while driving?
You can make a hands-free phone call if your car is either in your pocket or in a cradle. You cannot touch your phone while driving or sitting stationary in traffic (e.g. at a red light or in a traffic jam) except to pass it to a passenger, to make a payment at a restaurant drive-through or to make an emergency call.