Used car prices in Australia are currently at an all-time high as people look to minimise their use of public transport. Used car sellers have been struggling to keep up with the extreme levels of demand over the past few months, a trend that experts predict could last until at least the end of the year. If you've been considering selling your old car, now is the best time to do it.
But, just because the demand is high, it doesn't mean that it will be easy. With other people also looking to take advantage of the high demand, it's easy for your car to get lost in the crowd, forcing you to wait longer to get a buyer or, even worse, settle for less than it's truly worth. Thankfully, there are many things you can do to make your car stand out, particularly to the Millennials who currently make up the bulk of the used car market.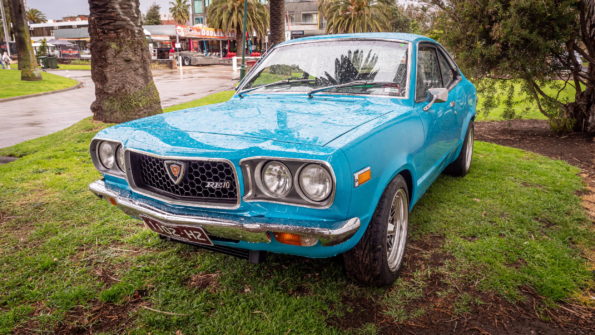 Clean it up
Even if you take your car to the car wash every week, there's still a good chance that there's a lot of dirt stuck in various nooks and crannies inside your vehicle. Then there's the smell; you may not realise it, but your car could have certain smells that could turn off potential buyers, especially if you eat, smoke, or have pets in your car regularly. Unless your car looks and smells like it just rolled out of the dealership, it's time to give it some close attention. You can do most of the cleaning yourself, but if you don't have the time or tools to do it, it's best to leave the job to a professional detailer, who'll do a more in-depth job.
Get a new paint job
This isn't necessarily about a complete respray of your car as there are ways of improving your paintwork without going to those lengths. In fact, respraying your car might not give you the return on investment – you'll need to check the price of a respray vs how much extra you think you can get (it's only likely to be worth it if your car has been living outside in extreme conditions for a couple of decades.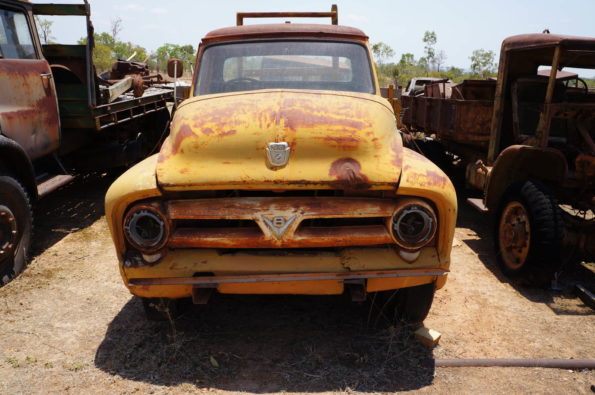 Giving your car a new paint job can undo years of damage to the exterior, returning your car to a more vibrant, youthful appearance. Keep in mind that getting a new paint job is not limited to restoring your car's original factory paint colour. Auto paint shops can mix any colour you want and create various unique effects.
If you don't have the money to get a new paint job, consider getting a paint correction – a cut and polish or other detailing – to remove dull oxidation and the tiny scratches that your car has sustained over the years. Any kind of machine polishing can do the trick, making your paint job look wet, deep and glossy, as though your car has just come out of the shop. If you want to overhaul your car's look completely without getting a new paint job, consider getting it wrapped. Vinyl wraps have become extremely popular in the auto world, as they provide a risk-free way to change the entire look of your car, or even just a portion, even if your car already has a flawless paint job. Modern vinyl wraps won't damage your car's original paint and are easy to remove whenever you feel like it. 
Restore headlights and taillights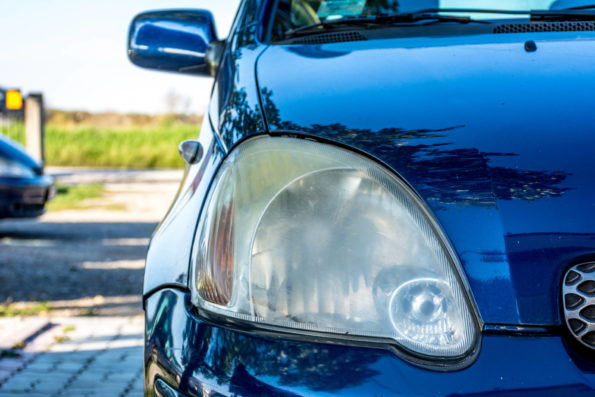 Nothing makes a car look more aged and tired than old, foggy, and low-quality headlights and taillights. Cloudy headlights don't just make your car look bad; they also have poor light output, which can be dangerous when you're driving at night. Thankfully, you can easily restore your headlights by buying a headlight restoration kit and doing it yourself or hiring a detailer to do it for you. Even better, you can replace your old headlights and taillights with brand new ones from the original manufacturer or the aftermarket.
While you're at it, you can make your car look a lot cooler when driving at night by installing an underbody underglow kit. You can find neon or LED underglow kits that illuminate the ground below your car in any colour you want, making it look like it's straight out of a racing video game or one of the 'Fast and Furious' movies. Bear in mind that the lights are not allowed to flash and must be subdued.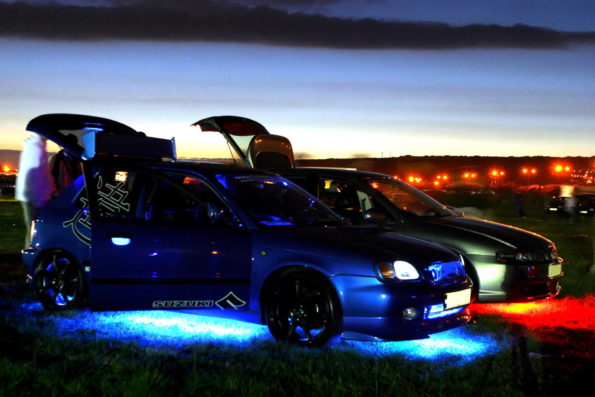 Refinish or replace your wheels
Your wheels can take a lot of damage over time; they may corrode, peel, and chip due to elements of nature, driving on different terrains, and knocks or scratches as you drive around. If you don't want to part with your old wheels, you can take them to a restoration shop, where professionals can sand them down and refinish them, making them look as good as new. If you have the budget for it, a new set of shiny wheels will take a few years off the car's age. The icing on the cake would be getting a new set of rims to make your new wheels look even more classy, but even just some hubcaps will make a difference if you're rolling on steelies.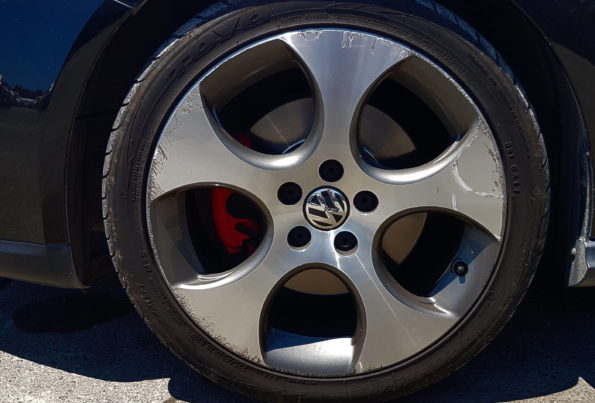 With a few dollars in savings and a bit of elbow grease, you can completely transform the look of your old car, making it more attractive to Millennial buyers. Be careful, though: you may fall in love with the new look of the car so much that you end up not selling it.