Learning how to drive is an essential skill that needs to be taught as early as possible. Driving encompasses road safety not only for the driver and passengers but for all other pedestrians and motorists on the streets. This is the reason why several tests are conducted before a driver is granted a full licence to be behind the wheel of a vehicle. 
If you intend to get a driver's licence any time soon, then the tips below will greatly increase your chances of passing your driving test.
Before the practical test
Review the theory tests
You'll already have passed your Ls using the theory tests. Review these before you do your practical test so that you refresh your knowledge about what the rules are and don't inadvertently make any mistakes. Make sure that you are familiar with the basic laws when it comes to road safety. You should also know by heart traffic signs and symbols, as well as rules and regulations, not only for you to pass the test, but for you to be a defensive driver in the future.
Find a good instructor
Another way for you to increase your chances of passing your driving test is by finding the right driving instructor who will be able to help you. The best ones will not only teach you how to drive but will help you remember what you need to know as well to ace your driving exams. Make sure that your instructor is not only a seasoned driver, but someone who has great teaching skills too.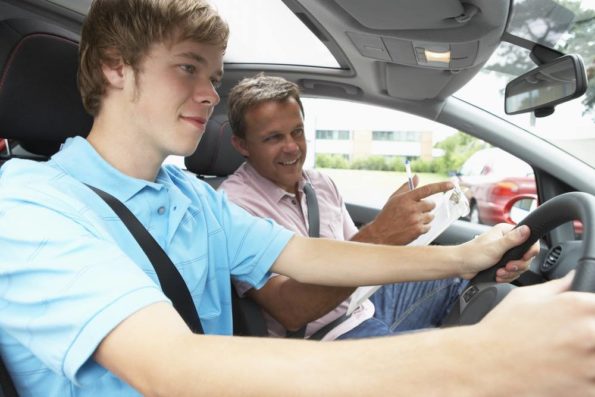 Being a good driver and being a good teacher don't necessarily go hand-in-hand. Driving instructors go through training to teach them how to teach you. While you can use a supervisor (i.e. someone with sufficient experience who isn't a driving instructor) to help you through your P plates or learner licence process, they are likely to pass on bad habits that they are unaware of.
Get to know your test routes
Getting to know your test routes in advance will also help you increase your chances of passing your driving test. This is because you already know the specific turns and stops to expect and act accordingly during your exam proper. A driving instructor will be able to set a number of mock test routes for you.
The more test routes you can do, the easier you'll find dealing with the multitude of hazards that you'll experience. You will start to drive consciously but your reflexes work intuitively because you experienced these scenarios multiple times. This will result in a smooth driving experience for both you and the examiner, boosting the likelihood for you to get your licence sooner.
A practice driving test route will provide you with a good insight into what to expect in the examination. Actual routes are never posted otherwise it would give some people an unfair advantage, although people do try following driving examiner's cars to discover them. Doing practice routes will help give you confidence that you have experienced all the traffic scenarios that will be in your test. Each route will have a number of features that you need to negotiate, such as:
Traffic lights
Roundabouts
T-intersections
Change in speed limits
Right and left turns
Basic manoeuvres such as three-point turns, parallel parking, etc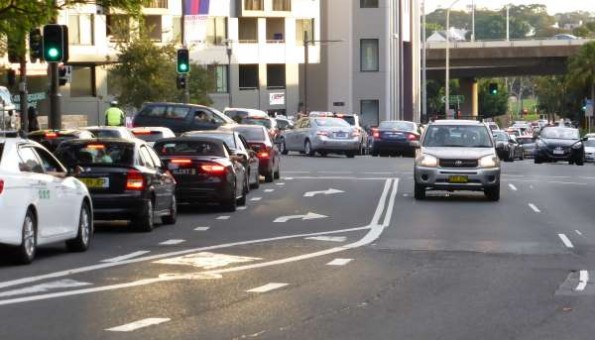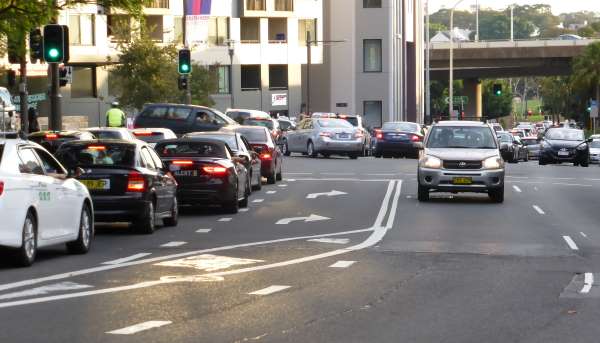 Practice, practice, practice
Before you take a driving test, make sure that you practice until you feel comfortable with driving and when a driving instructor says you are ready. You can practice driving with your instructor's vehicle or in your own car with a supervisor (if required). You can also practice driving on the routes that you will most likely take regularly. Consistent practice will build the skills required for you to demonstrate confident driving in front of your examiner.
On the day of the exam
Be on time
On the day of your exam, make sure that you arrive ahead of time so that you can fill out any paperwork required. If you arrive late, your exam will be cancelled. Rushing to get to your schedule on time will leave you feeling flustered and worried.
Conversely, when you are on time, or even early, you will have a few moments to pause and remember all the things that you have learned related to driving, helping you pass your driving test with ease.
A good rule of thumb is to be on the exam site at least 20 minutes before your test. You can run through the theory tests on your phone to familiarise yourself again with the road rules if you have any spare time.
Use a car you are familiar with
If you used an instructor, it is most likely that you are already comfortable with your instructor's car. In this case, make sure to use it during your driving test because you are already familiar with it. An instructors car will be signwritten and it will have additional mirrors that help the examiner. You can also use your own car or that of a supervisor, but bear in mind that your supervisor cannot ride in the car with you during your test.
Stay calm
Lastly, try your best to stay calm during your driving test because if you are calm, you will have a clearer mind to do what you have to do. Don't be afraid to ask your examiner in case you need any clarifications when it comes to his or her instruction. Don't assume that you failed the exam in any way – minor errors may be missed or are not consequential to the overall result.
Following the tips listed above will increase your chances of passing your driving test and getting the licence that you need to be legally behind the wheel on the road. Just keep in mind that if you did fail the test the first time, there is always the option for you to try again. The key is in making sure that you are not only equipped with theoretical knowledge, but you are also already well-versed and comfortable with practical driving skills.