If you'd like to uphold the rules of the road and spend your career driving a car or riding a high-powered motorbike, being a police traffic officer could be a fulfilling career. Of course, there's a lot more to it than just driving: you still have to go through the basic training at the NSW Police Force Academy in Goulburn, about two hours' drive from Sydney.
As well as the main academy that is in Goulburn, there's a Police Driver Training Complex five kilometres, set on 80 hectares of land which includes specialist training facilities.
Police Driver Training is part of the Operational Safety and Skills Command and is responsible for training all police officers in NSW. They administer the Safe Driver System and implement the Safe Driving Policy.
The facilities, which you can see below on the satellite image, consists of a 2.6km circuit, a vehicle manoeuvring area and a skid pan.
The circuit is designed to mimic a public street environment. The techniques are based on the Roadcraft system of car control, as used by the UK police. Drivers are taught correct steering, braking and acceleration, vision and hazard perception, and urgent duty and pursuit driving.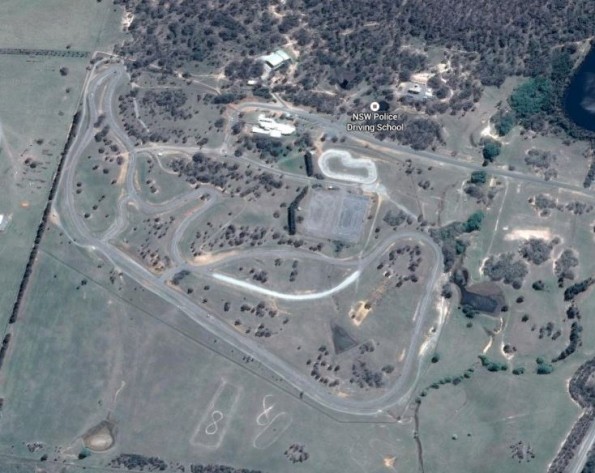 The vehicle manoeuvring area is used to teach techniques for slow speed manoeuvring in all vehicles by using mirrors and pivot points.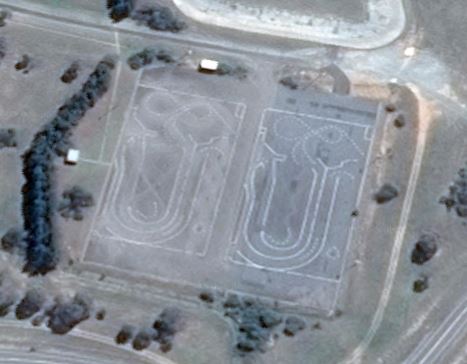 The skid pad is used to teach students how to control understeer, oversteer and four-wheel drift skids, and to observe how poor driving techique can lead to skids.
There are a number of different vehicles that can be used in the training including cars, motorbikes, trail bikes, a bus and SUVs.
Once you have qualified, ensure that you make your superiors aware that you want to be a traffic office. To be a motorbike officer you will need to have previous motorbike riding experience.
In order to apply for the police you will have had to have had an offence-free driving history for at least the previous 12 months, and have a minimum green provisional driver licence (or equivalent).
What does a traffic officer do?
Be a visible presence on the road to help support the government's objectives for road safety – speed and alcohol law enforcement, for example
Organise the removal of abandoned or damaged vehicles, e.g. after an accident
Reduce congestion following a vehicle accident or in the event of traffic light failure
Remove any debris and animals from the carriageway
Provide first aid to any casualties of an accident
Take accurate details of traffic accidents
Pursue fleeing offenders
Set up and maintain road clusures
Report on situations in the road network that might require attention, e.g. damaged bridge, dangerous surfaces, etc
Escort high-risk vehicles such as vehicles with celebrities or dignitaries
Support special events, for example parades, convoys, sporting events that require road or lane closures, etc
Work with other agencies
Attend legal procedings and provide evidence in court
Maintain knowledge of all road rules and laws
Still keen? Try the eligibility quiz here.