Whether you're looking for a car, ute, truck, bus or trailer for your business, having a process for evaluating each vehicle against your requirements is important. As well as the multitude of available models and options, you'll be choosing between renting, leasing and buying the vehicle and there are tax and finance implications based on your choice. You'll also need to anticipate how your needs might change over the next two to five years (especially if you're locking yourself into a lease arrangement). Ultimately, your total cost of ownership will play a big part in the decision, but there are many other things to consider.
What vehicles do you need?
The assessment criteria for some types of vehicles are simpler than others. For example, a sales rep's vehicle has fewer restrictive requirements than a truck used for maintaining power lines. In general, the order of ease of evaluation is cars, utes, light trucks, heavy trucks, specialist vehicles. Of course, if you require trailers, it could be easy (e.g. hiring a standard curtainside semi-trailer) or difficult (e.g. specifying a trailer to carry houses for removal)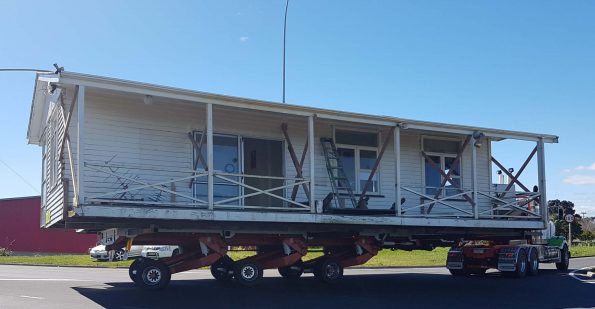 Cars
Assess based on the following criteria:
Does it meet the space requirements for carrying what you need to carry (e.g. number of people, samples, equipment, etc)
Does it have the right image (e.g. putting an executive in a Suzuki Swift might not convey the right message, or please the executive)
What is the fuel economy and does its 'green' credentials matter to your company image?
Where will the car be stored (e.g. some SUVs are very tall and wide and won't fit in certain inner-city carparks)
What is the projected resale value?
Can you easily sign-write the vehicle based on your company's requirements (e.g. vehicles with lots of odd angles and curves are more difficult to sign-write)
Is it available in the right colours and at the right time (e.g. there can be a waiting list for some vehicles)
Do you need to tow anything and does it have enough capacity?
What does the driver expect of the vehicle, i.e. is it fit-for-purpose in their minds?
What is the safety rating (e.g. ANCAP crash test rating)
Any other factors (e.g. convenience, existing relationships, special offers available, extras offered by the dealership, favourable service intervals, advice or preference from your insurance company, etc)
You will also want to investigate whether any of the models you are considering are coming up for a facelift or a new model. Older models can be had for cheaper on dealer run-outs. Read our guide to buying a car.
Utes and vans
Almost all the questions above will be relevant, plus:
Will the ute need four-wheel drive for off-road driving or will it only be used on formed roads?
What accessories need to be fitted and are these available as factory add-ons or do they need to be supplied and installed by a third-party? If so, are there warranty implications?
Is it big enough to carry what you need to carry?
Is it big enough to tow anything you need to tow and will you need a heavy-duty towbar? Read more about towing here.
Will you be carrying dangerous goods?
For vans, do you need to unload from the side or just the back?
As utes and vans tend to require compromises in terms of on-road handling and safety, have you double-checked that a car or SUV (or a car-derived van) won't suffice?
Light trucks and heavy vans
Ask any of the questions above, plus:
Will your drivers have the right class of licence to drive the vehicles you are considering (you wouldn't be the first person to choose a small truck thinking it can be driven on a car licence only to be told by the police that you can't…accompanied by a fine)
Are there any size restrictions on the premises you visit?
Do you need any special features such as a chiller compartment or taillift?
Large trucks
Large trucks have much more customisation and can be specified to suit your budget and requirements. As there are so many options depending on whether you're doing line haul, tipper trucks, logging trucks, local deliveries or cross-country, it's best to talk to an expert.
Technology may have moved on from when you last specified your vehicles, so make sure you understand what's available and how it will help.
Questions you will want to ask and answer relate to:
Fuel economy
Servicing intervals and expected costs
Towing capacity and requirements – an underpowered truck will be a costly mistake
Whether the driver features match the requirements, e.g. sleeper cab
How many axles you will need
Warranties
Specialist heavy vehicles
Delivery and construction time
Plus, a multitude of specific items such as diff ratios, axle types, fuel capacity and so on.
Lease, rent or own?
Leasing
Leasing is usually the simplest option for long-term vehicles as the leasing company will be able to advise you which vehicles suit your purpose, propose a price and provide a service or maintenance plan. When leasing trucks they will know the latest technology and terminology and may have calculators available to them to determine total ownership expenses based on your projected usage.
You could go to a finance company to lease a vehicle, but make sure that they have the right expertise for you; picking the cheapest deal might not be the best deal.
Renting
Rental agencies can provide a vehicle for as little as a day and up to a year. They are perfect when you are not sure of your long-term requirements, you want to try a vehicle out, or you only need a vehicle for a specific job.
Ownership
Purchasing your vehicles gives you the control to strike the best deal without paying a middleman. Your negotiating skill and willingness to shop around will affect your end result.
Buying your own vehicle will give you exposure to a larger pool of vehicles as you can look at older secondhand vehicles.
Owning a vehicle may work out better for you if you don't do many kilometres and you plan on keeping the vehicle for a long period of time. The only downside is that you have to manage the purchasing process and either finance the purchase or use cash.