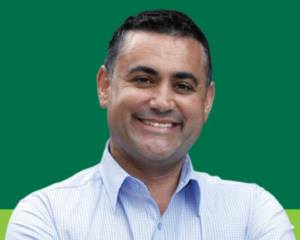 John Barilaro MP announced that parents in Bombala teaching their children how to drive will be able to get some practical advice via a free workshop.
A two-hour workshop, Helping Learner Drivers Become Safer Drivers, is being conducted by the NSW Government in order to give parents or those supervising a learner driver some tips on the right knowledge to pass on.
"Parents and supervisors of novice drivers have a crucial role to play in making our roads safer; for this reason the NSW Centre for Road Safety has developed a course to better support them," Mr Barilaro said.
"The workshops will provide practical advice on topics such as understanding the new laws for L and P licence holders, completing the Learner driver log book and supervising learner drivers.
"The workshops are specifically targeted at parents, friends or relatives who are, or will be supervising the learner."
Parents and supervisors who have attended the course have found it has boosted their confidence, helped with planning driving sessions and allowed them to share experiences with other parents and supervisors.
Families provide important ongoing support to novice drivers in their early years of driving. The workshop is run by Roads and Maritime Services at Bombala High School, Bright Street, Bombala on Thursday 30 October from 5:30-7:30pm.
Bookings for the Helping Learner Drivers Become Safer Drivers course are essential and can be made by calling Donna Jordan on (02) 4221 2592.