Buying a new car can be overwhelming and expensive at the same time. You can get the best deal if you know how the buying process works.  
Follow these four tips to improve your chances of buying the right car at the right price.
1. Do some research
Knowing what type of car you need and want is important. Make a list of features that you want to get for your car, for example the quality of the sound system, number of seats, the car roof type (e.g. hardtop or convertible), the GPS, safety features, engine performance, fuel economy, colour, age, and other extra add-ons that you want for your car. 
Where will you drive your car and how will you use it? Will you need four-wheel drive or the power and capacity to tow a large trailer? And, you need to take some time to do some research so that you will be offered a fair price for your purchase. Knowing the estimated market value of the car that you want will give you an advantage once you talk over the purchasing price.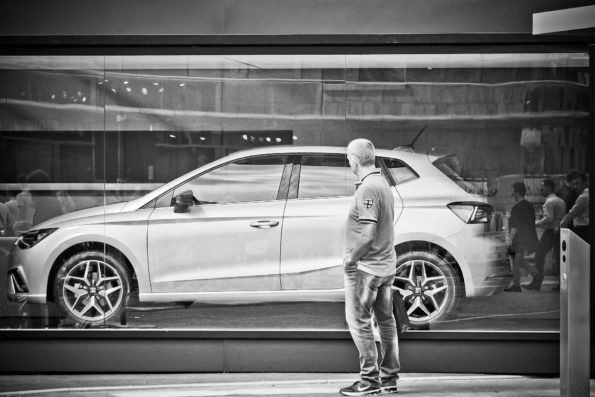 It is better to be prepared to go to a dealership knowing something rather than going with nothing in your mind; most dealers acknowledge that the majority of people purchasing a vehicle will know more about that vehicle than the dealer will know simply because they will have done their research on the internet before turning up.
2. Go to more than one dealership
Do some price comparisons against other dealerships. Simply informing a dealer that they are competing for your business can motivate them to try a little harder to win you. Fortunately, today, you do not need to travel around the places, you can view their websites.
You can also take advantage of geography by looking at dealers where the prices of the car you are interested in are lower than average. Some cars are significantly lower in certain areas where ground rent might not play so much of a factor in the running costs of the business.
3. Get pre-approved for a car loan
Getting preapproved for a car loan will help you figure out how much you can borrow for a vehicle. You can try to compare car loans first before anything else as preapproval for a car loan will give you more bargaining leverage and allow you to select which car dealer you would like to negotiate with.
To be eligible for an auto loan pre-approval, you will usually have to submit a couple of pieces of personal, financial, and job details to lenders. You could get a decision in minutes, depending on the provider. Many dealers will also have relationships with finance companies so, if you do want to finance the car, you can compare the plan the dealer offers, too.
4. Close the deal only if you are happy with it
It's time to say yes to the offer if the price, financing, and fees seem to be reasonable. You have two options from here: purchase at the dealership or have the car and paperwork shipped to your house.
Examine all of the facts carefully before signing the final contract. Check to see if you're paying any extra fees, and double-check that anything you agreed to orally is indeed written down. Close the deal if everything is accurate and you are happy with the terms. 
Buying a car is a serious commitment. Once you are prepared, the probability you will get a bad deal is reduced dramatically.