All the DKT questions, and more
To get your learner's permit in Australia you'll need to first pass the Driver Knowledge Test, and here you'll find all 553 questions online from the DKT handbook for NSW including car, motorbike and heavy vehicle sections with the actual questions and answers.
These free practice theory tests will get you well on your way to being able to drive on the roads, and go for your provisional licence.
Thousands of people practice for their driving test every month using driverknowledgetests.com.
You can find all the sections from the driver knowledge handbook here.
Alcohol and Drugs
Core
Defensive Driving
General Knowledge
Intersections
Negligent Driving
Pedestrians
Seat Belts and Restraints
Rider Safety
Speed Limits
Traffic Lights and Lanes
Traffic Signs
Plus, there are motorbike-specific questions, and sections for combination and rigid vehicles, including restraining loads.
If you are moving from outside Australia and want to drive here on a foreign licence, check out this page for the requirements. You'll need to know the road rules in Australia, even if you can drive here on your overseas licence, so make sure you at least check out the road sign and intersection questions so you'll be driving safely while you're in New South Wales.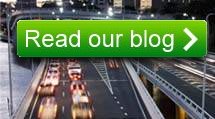 Find out more information about how to pass your test in our blog packed with practical advice.
"I passed my learners 100% correct, all because of these tests! Thank you so much!"
Lily P.

"Just wanted to say thanks - awesome site, very easy to use - I passed my test first time."
Dale

"Passed my learners permit after using your site. Thanks heaps."
Aston B.