Load pilots and escort drivers ensure that oversized or overmass (OSOM) loads can safely use our roads. Types of loads and vehicles include agricultural vehicles, specialist vehicles such as cranes, or trucks moving mining equipment and large plant.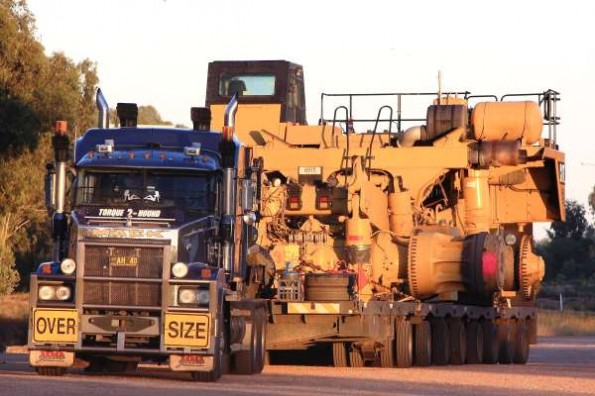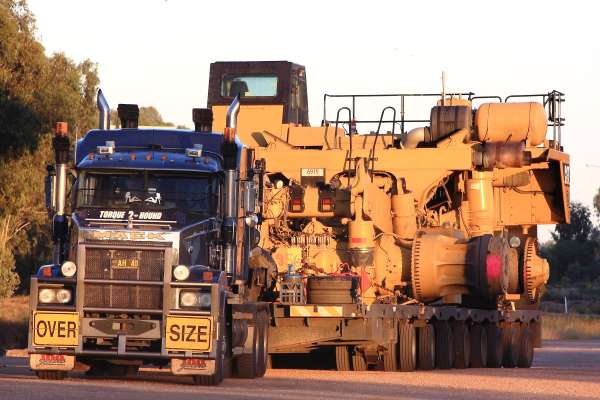 Rules vary from state to state, although a national framework is planned. In New South Wales the police act as escort drivers (this is due to change soon), but in other states there are qualifications to be an escort driver.
The minimum licence level is unrestricted class C. The basic premise is that a load pilot is a newer driver with a lower level of qualification. They have a basic responsibility to warn approaching traffic that an OSOM vehicle is approaching. The maximum vehicle size is usually 3.5m wide for a new driver (up to 12 logged journeys) and 4.5m wide for a driver with more experience. However escorts can pilot loads up to 7.5m wide.
Load escort drivers have completed additional training at a registered training organisation and have completed at least 20 loads or 100 hours as a load pilot. The units of competency are:
TLIB2004A Carry out vehicle inspection,
TLIC3010A Pilot or escort OSOM loads,
TLIE3009A Use pilot and escort communication,
TLIF3013A Coordinate breakdowns and emergencies,
TLIF3060A Control traffic as a pilot vehicle operator (must be no older more than 3years), and
TLIH3002A Plan and navigate Routes
It is best to check the individual states' requirements and make contact with the National Pilot Vehicle Drivers Association. Pilots with an accreditation in one state have restrictions on how they can operate in other states.
What do you need to be a load pilot or escort?
Considering the variety of scope of load pilot work it is advisable to have a reliable four-wheel-drive ute, SUV or van with good off-road ability and ground clearance (especially if you are piloting mining equipment). The vehicle must be white, or majority white. Some pilots kit out their vehicle so that they can sleep in them because when working in remote areas there may not be accommodation readily available. Being able to sleep in your vehicle reduces costs, too (you're unlikely to get rich as a load pilot). The vehicle must be registered as a commercial vehicle and/or escort vehicle.
Livery and signage requirements
"OVERSIZE LOAD AHEAD" sign on the roof (as per Pilot Vehicle requirements)
"OVERSIZE LOAD ESCORT" on front and both sides of vehicle
Green and yellow parallel high visibility striping on each side of vehicle
Orange and yellow chevrons on rear of vehicle
Amber LED Light Bar full width of roof
Personal protective equipment requirements
Hi-vis, long-sleeved shirt with reflective tape on chest and arms
Long trousers with two reflective bands on each leg
Safety boots
Hat, cap or other head protection
Hi-vis vest with AUTHORISED ESCORT OFFICER printed in red on the front and rear.
If you are working for yourself you'll need to set up a business and have public liability insurance of at least $20 million.
You will need some cash reserves as you will be invoicing companies who will often want to pay your invoices at the end of the following month, which could mean you have to wait for up to 60 days from when you complete the job until you get paid. In the meantime, you will be paying for fuel and other expenses. Load pilots can easily cover 1000km or more a week.
You will need a good mobile phone, a laptop, notebook and a UHF hand-held radio (80 channel). In your vehicle, you'll have a STOP/SLOW paddle and a battery-operated traffic control wand.
Once you are set up, register yourself as a contractor with a number of reputable piloting companies. Your work may be sporadic at first until you become known.